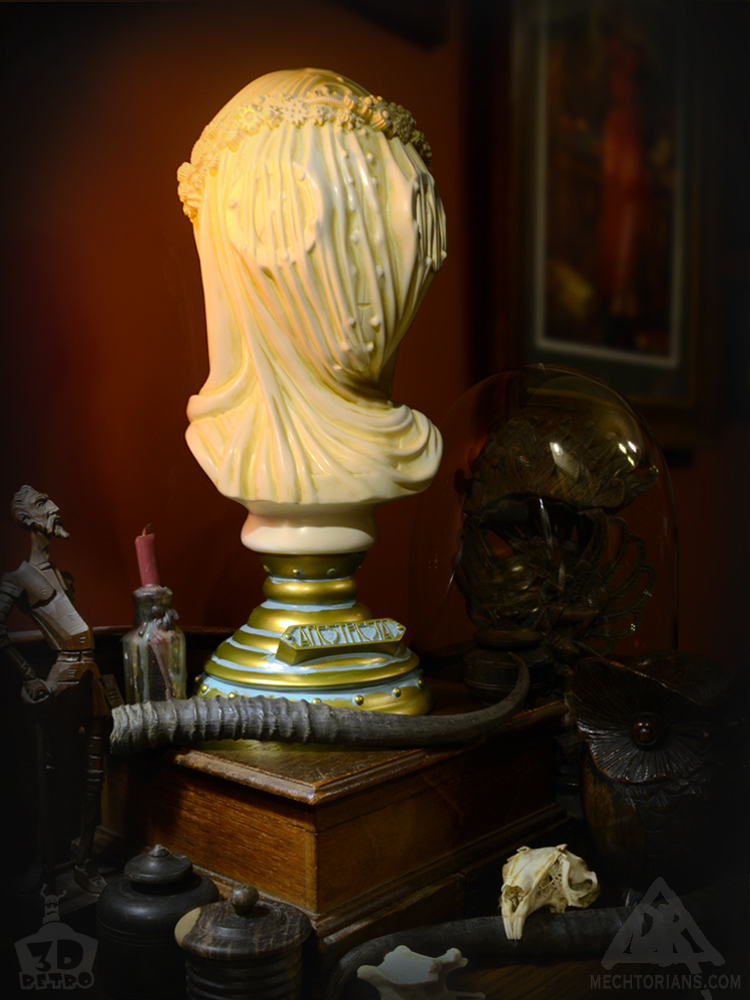 I am very pleased to announce the launch of my latest vinyl Art Collectible.
The classically styled bust of Anesthesia was inspired by the incredible marble work of Raffaele Monti (1818–1881).
I sculpted the original piece in 2014 as a high end art sculpture. Now 3D Retro have transformed her into a stylish and affordable addition to your home decor.
I am very proud of Anesthesia as she is the first vinyl production piece of mine that I have sculpted myself. 3D Retro have done an amazing job in retaining all the tiny details of the original. The precision of the mechanical garland around her head is reproduced spectacularly. And the gossamer nature of her veil is just as effective in vinyl as in the original.