Designer Con 2017 Exclusives and info.
I will be at Designer Con again this year in Pasadena on November the 11th & 12th.
This time I have an upgrade to my Booth with all new display systems for my Mechtorians and Copper Creeps.
I also have a prominent launch of a large new vinyl piece planned. More details on that to come very soon.
I am at Booth 114 again, the same place as last year. Really easy to find right at the front of the ballroom.
The tickets are on sale and the map is now live for you to plan your visit.
So what will I have on my booth you ask? Any exclusives and special items alongside the usual smorgasbord of toys, original artworks, prints and merchendise?
Well yes, I will.

For the first time at any convention I will be selling my "Geoffrey" sculptures.
This is my rendition of the Ape Butler of infamous Steampunk Rapper Professor Elemental.
I will have a very limited number of these 3″ resin figures available in either Bronze or Pewter finishes for $45 each.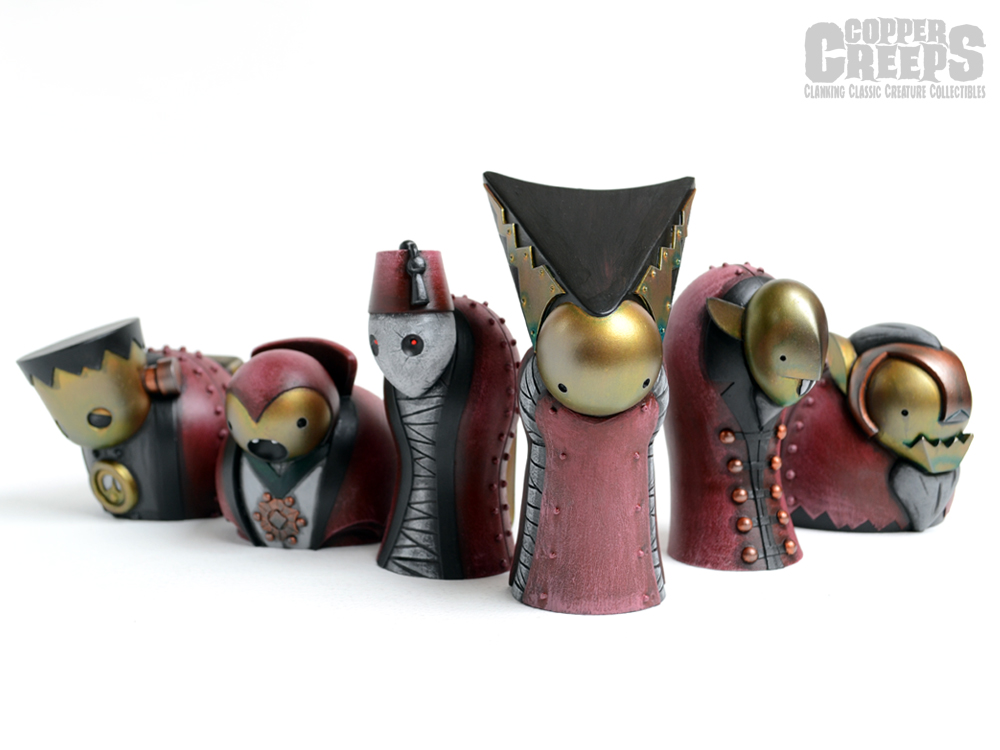 I will also have these unique painted Copper Creeps in a deep red and black colour scheme. These have been created just for this show and there is only one of each available. They will be $100 each. As well as the red versions there is also a matching set in Green.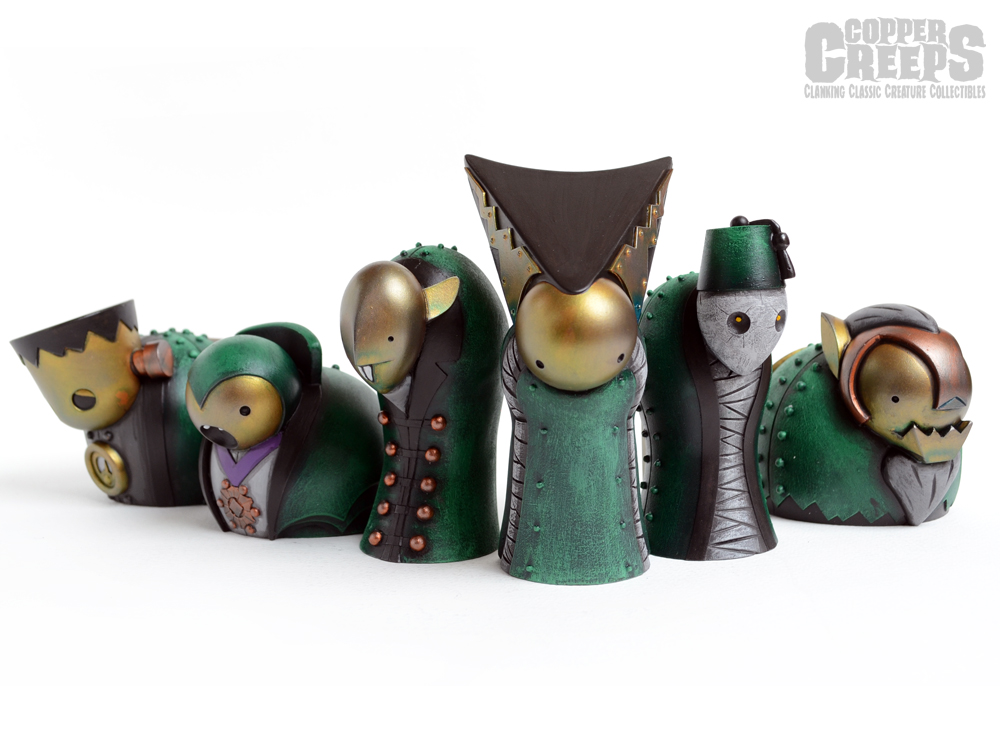 So you can add a unique hand-painted classic movie monster to your collection. Choose from (L to R) The Monster, Vlad, Orlock, The Bride, Imhotep or The Wolfman. Each hand cast resin monster is $100.
I will also have one each of the Todd Morden Mini Mechtorian resin figures. Only these three pieces have been made for the show. Green, Red or Purple, each with a winding key. $100 each.
Also for the first time at an American convention, series 4 of Copper Creeps will be available. Featuring The Phantom and The Gillman. I will have them in the limited edition handpainted Mono versions ($100 each) as well as the Bronze and Pewter versions ($50 each).
As well as all these new items I will have the full range of Copper Creeps, Many Mechtorian toys and resin figures, Original ink drawings, Prints and postcards, Pin badges and other delights.
Please do stop by my booth (114), say hello and peruse my wares.
I will be happy to sign items and draw sketches if the crowds are not too busy.
I hope to meet many of you there.