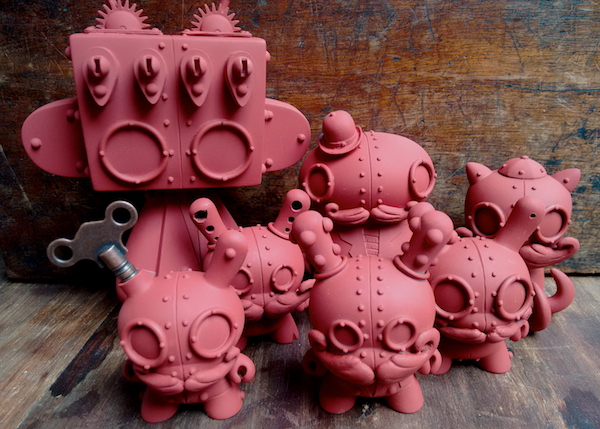 On the 10th of May at 6pm UK time I will be releasing a handful of affordable small vinyl toy customs onto
my online store.
Shown above is a work-in-progress sneak peek at what is coming. There will be some mini Dunnys, a Madl and a few other pieces. This will be a first come first served sale so be quick off the block or you will miss out.
I will be releasing some of these less complicated, less expensive original custom pieces now and then to allow collectors at all levels a shot at getting something from me.
Patreon backers in my "First Dibs Club" will be offered the works 24 hours before the general release. So if you want to get an advantage come on over to my Patreon page and sign up before the drop.