A teaser for a piece in my MPH New York show. Oct 12th..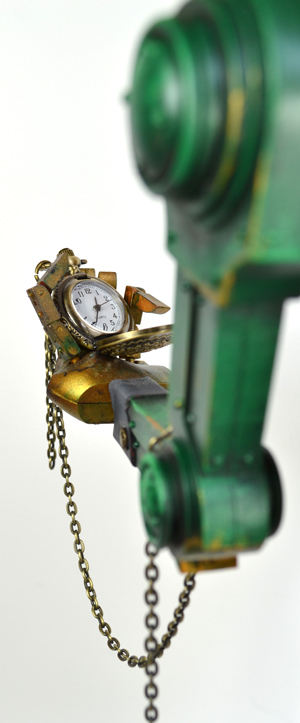 ---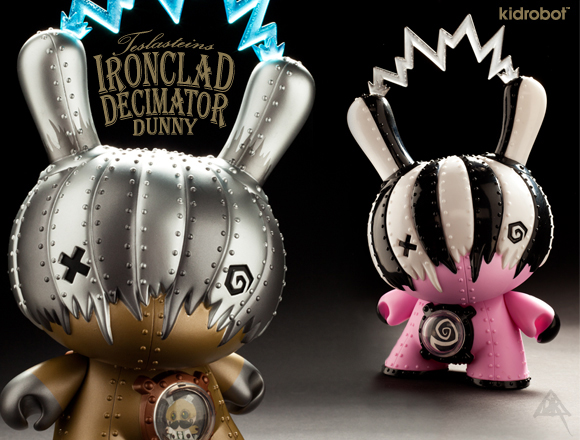 It's been a long time in the works but today sees the announcment of my latest Dunny figure with Kid Robot… And it's a big one.
Doktor A's 8-inch Ironclad Decimator Dunny is available in two editions: the first is shades of metallic silver, brass and copper, with a uniquely sculpted head and body, and transparent blue lightening bolt accessory between the ears. This edition is a KR Exclusive and only available at Kidrobot stores and kidrobot.com.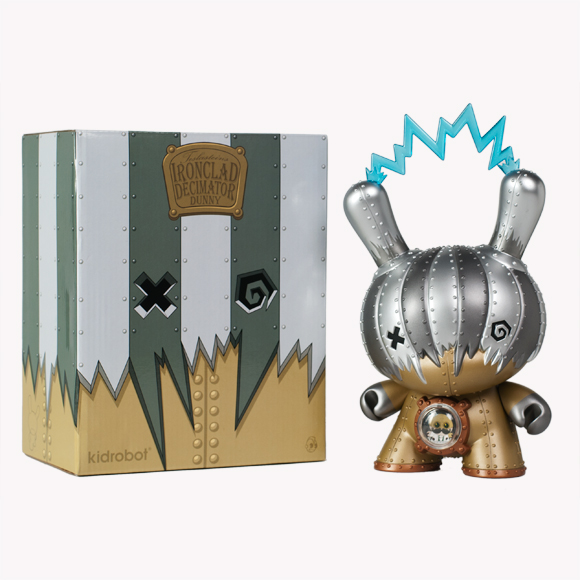 The Mecha Rupture Edition is matte pink with a black and white high gloss head and details, a uniquely sculpted head and body, and a black transparent lightening bolt. The Mecha Rupture edition is a Wholesale Exclusive and only available at select retailers worldwide.
Each produced in a limited edition of 600 with an as yet secret 1 in 6 chase.
These Dunnys rise September 6, retailing for $75 US (£60 UK, €69.60 EU).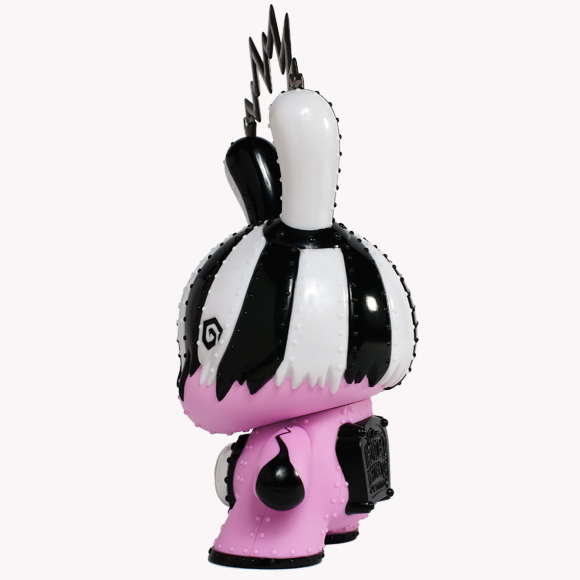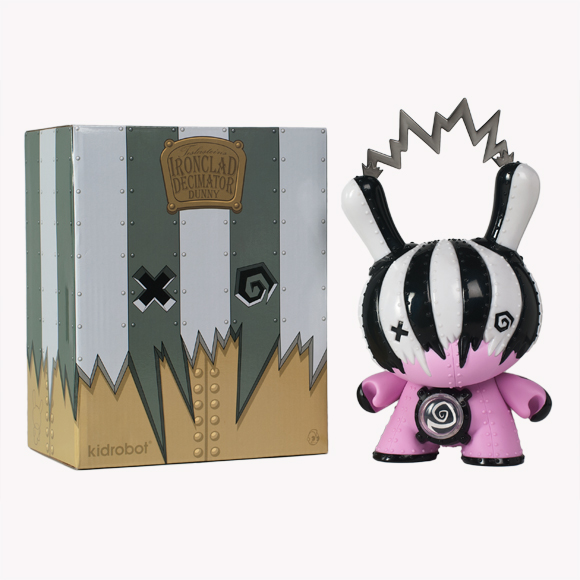 ---
---
The third Ed Geers badge is available on my online shop NOW.
This is the penultimate Mechtorian Badge of the month.
The next one (September) will make one years worth.
I intend to make more badges of characters in this same style but no longer on a monthly basis.
They will probably be show exclusives or random event type releases..
I am pleased so many of you have liked them enough to collect the set so far..
This is not the end. They will just become a lot less regular from now on.
---