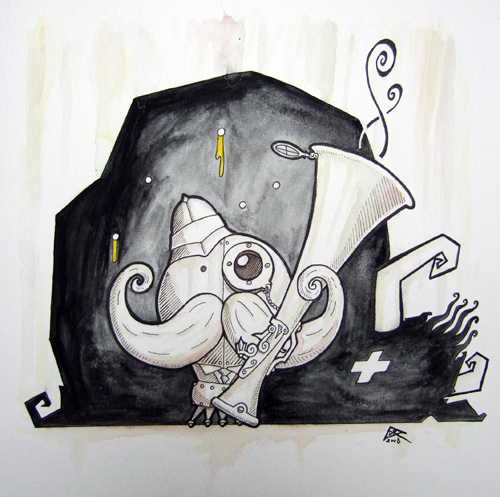 I have a new Mechtorian ink drawing in the "Get the Lead Out" show at the Black Maria Gallery in LA.
The show brings together artists from around the world in an exhibition of original pencil and ink drawings.
The sketchbook page planning behind this drawing is also available in the show.
3137 Glendale Blvd.
Los Angeles, CA 90039
Black Maria Gallery