From the 12th of October to the 11th of November, the Manhattan art-toy gallery and store MyPlasticHeart hosted my first New York solo show.
(Click pics to enbiggen.)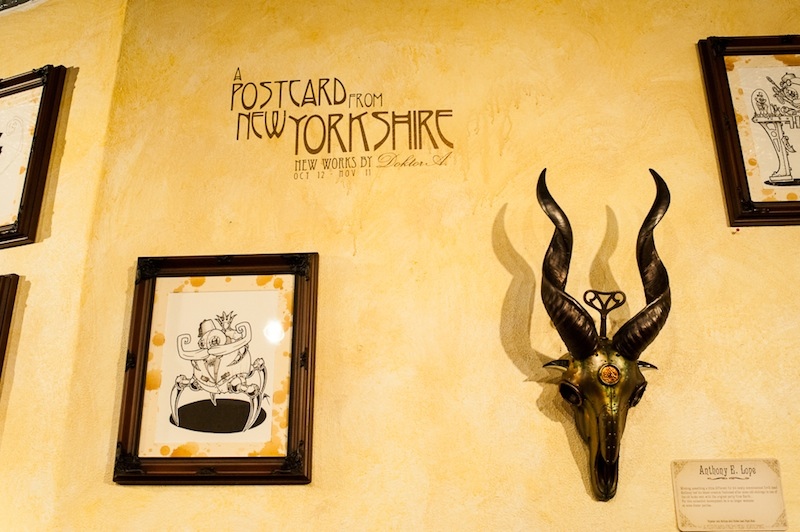 A year in the making this show exhibited my most complex and largest works so far. It stretched me in many creative ways, and I could not have been happier with the final event.
Vin and his staff at MPH went well out of their way to make this a real top notch affair. They repainted the walls, added velvet drapes and sourced many antique boxes for the display. Any idea I threw at them they ran with. They were the most amazing hosts for my art and for myself as I made the trip out to the Big Apple for the opening. And what an opening it was. The New York Comic Con was running that same weekend, which did mean there were a lot more art-toy type people in town, but also meant that there were a lot of other shows on the same night. Even so the crowd was buzzing, busy and never ending. Advertised as being from 7pm till 10pm, people began arriving around six and were still turning up when we finally closed the doors at midnight.
So many of my fellow artists turned up to see my work and I was truly flattered by all the great feedback. People really did love it. Lots of collectors also arrived, some of which I had never met before, so it was a real treat. I didnt stop taking all night, so many friendly and interesting people.
Later in the evening a very special guest made an appearance. Film director Guillermo Del Toro has been a supporter and collector of my work for some time so it was a special pleasure to have him attend the show in person. He bought with him Travis Beacham who is a fellow Bowler hat lover and the writer on Del Toro's  latest film epic "Pacific Rim".
All in all it could not have been a better experience and a high point in my art career to date. Thank you to everyone who came out to support me. And again to Vin and his team for all their hard work.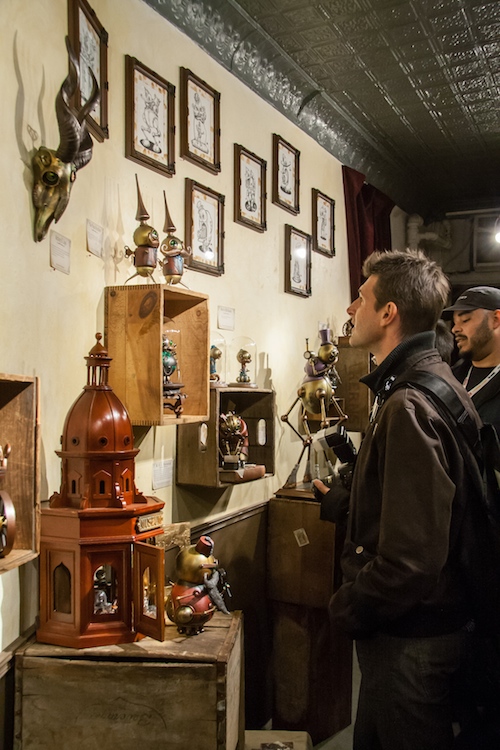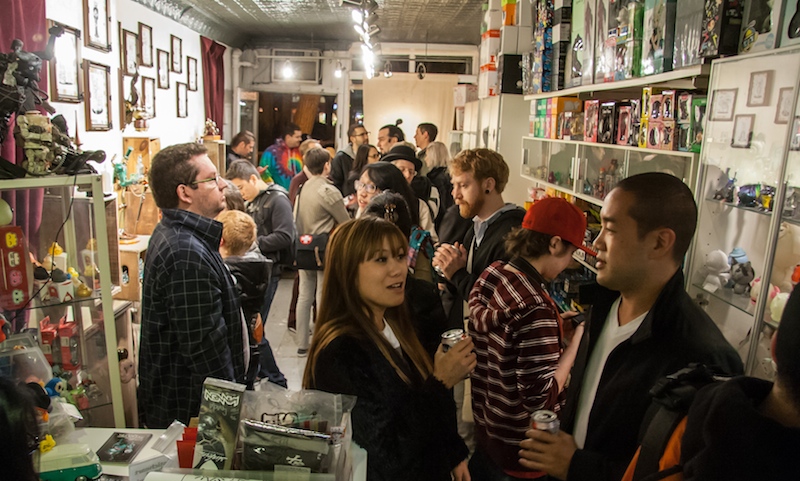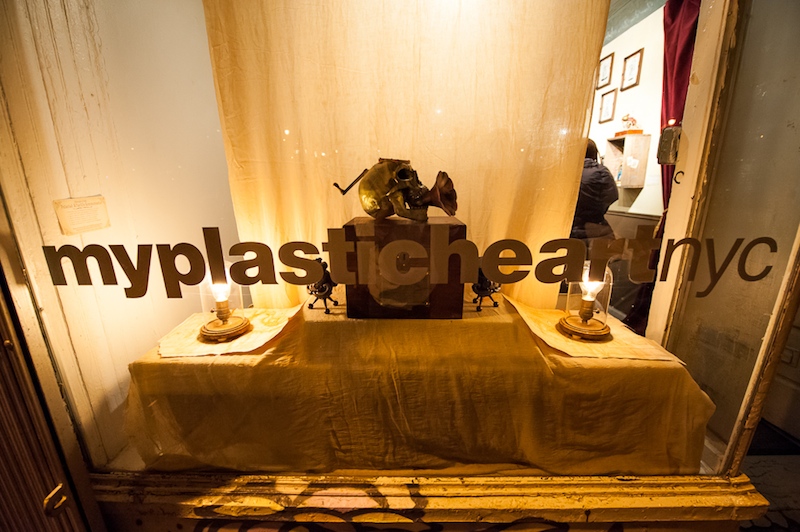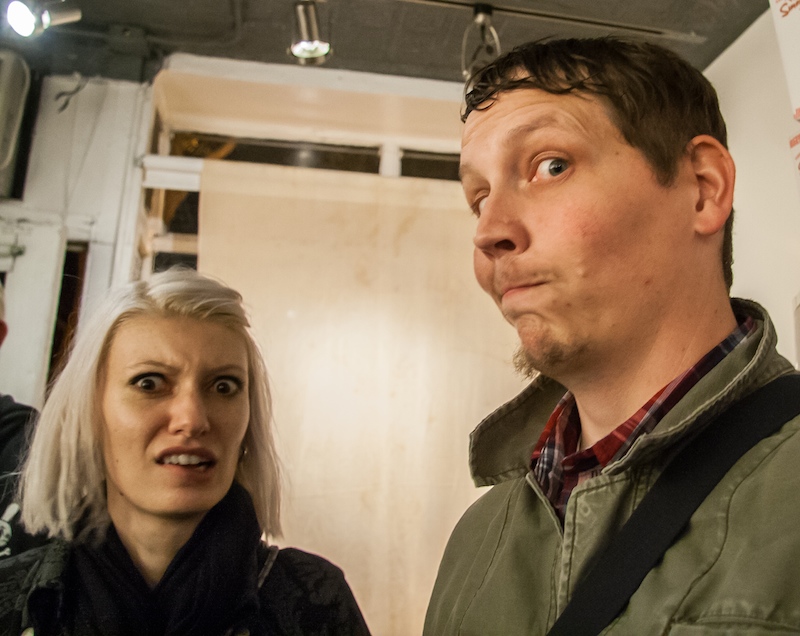 Amanda Louise Spayd and Chris Ryniak. ( Not looking at all like their creations in any way..oh no..)
Kev from Big Kev's Geek Stuff..
Sarah Jo and Dov from DKE toys and Toy Girls..