Harry K Nidd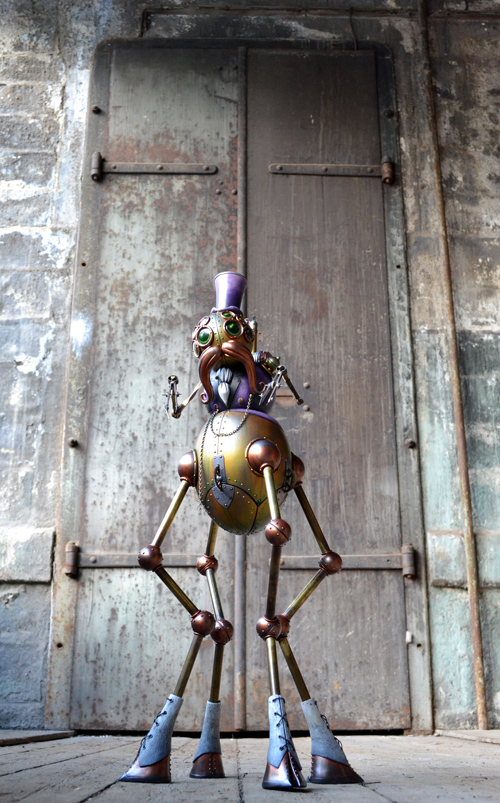 Media commentator, columnist and social manipulator. Harry sits at the centre of a far reaching societal web.
A social networker of the highest order. He manipulates the unwary and influences the masses.
Planting seeds of ideas with one whisper whilst taking credit for others overheard plans.
His ultimate motives are unclear. It just all seems to be a game from which he derives his own dark pleasure.
Vinyl, Brass, Epoxy resin, Polymer clay, Polyurethane resin, Rubber, Lead, ABS, Glass, Leather, Vintage draughting tools, Vintage clock parts, Found Objects, Vintage wooden base.
26″ tall. (27.5″ tall on base.)
For the "Postcard from New Yorkshire" solo show at My Plastic Heart in New York opening 12th October.