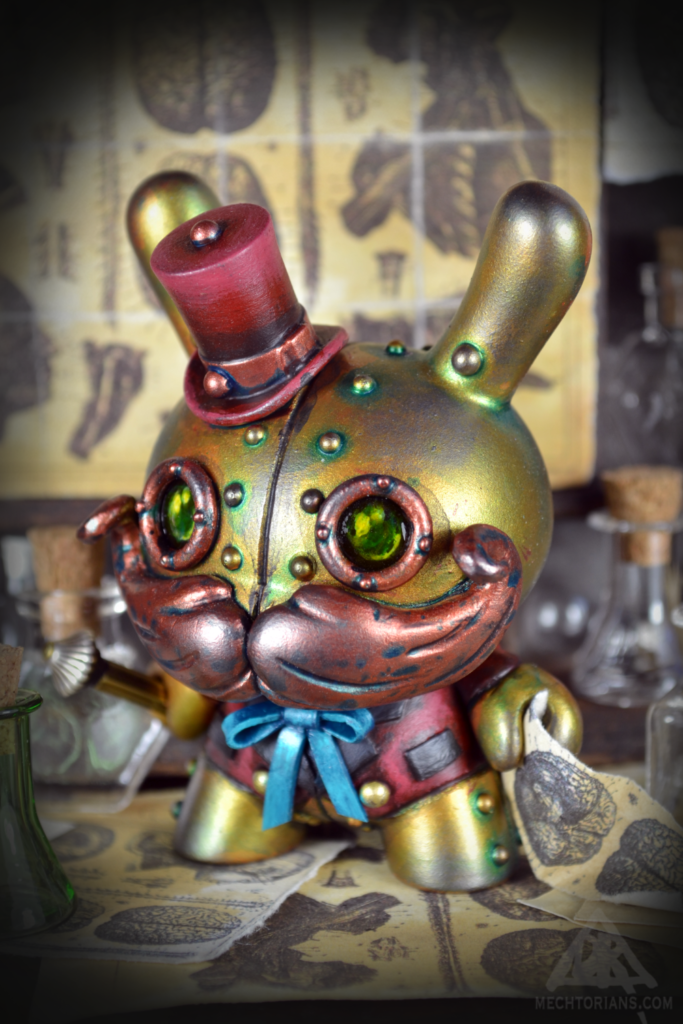 An obsession with organic brains began in kindergarten.
An interest most mechanical people find hard to care about.

Customised 3″ Dunny toy from Kidrobot.
Vinyl, Epoxy, Lead, Rubber, Paper, ABS toy parts, Brass, cast metal winding key. 
With walking stick and chart accessories.
3" tall. 
2021
Click through for more images.
Continue reading