The Shard Show
Quentin Facet
Master of the scrap heaps.
Controller of junk or treasure depending upon your opinion.
Vendor of re-cycled potential.
Customised Shard Dunny figure.
Epoxy, Lead, Acrylic, A.B.S.
5″ tall.
During the weekend of Designer Con on the 11th and 12th November. At booth 527, Broke Piggy in collaboration with Scott Tolleson and Kidrobot are staging the Shard Show. Showcasing customised resin versions of Scott's new 5″ Shard Dunny figure. The new, larger incarnation of his popular 3″ version.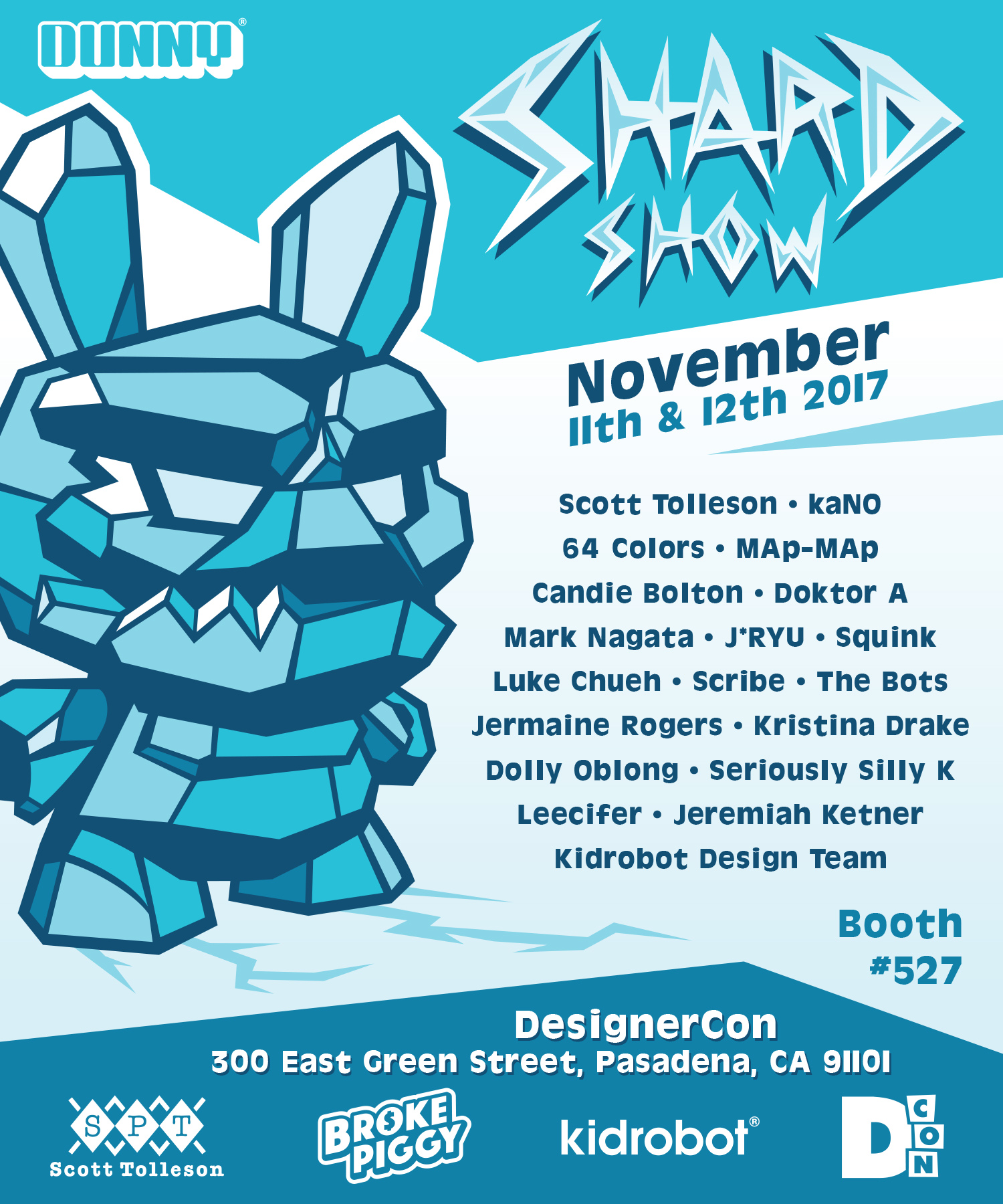 Come and view (and possibly purchase) my submission and all the other wonderful creations during the hours of the convention.