The Universe of Art Toys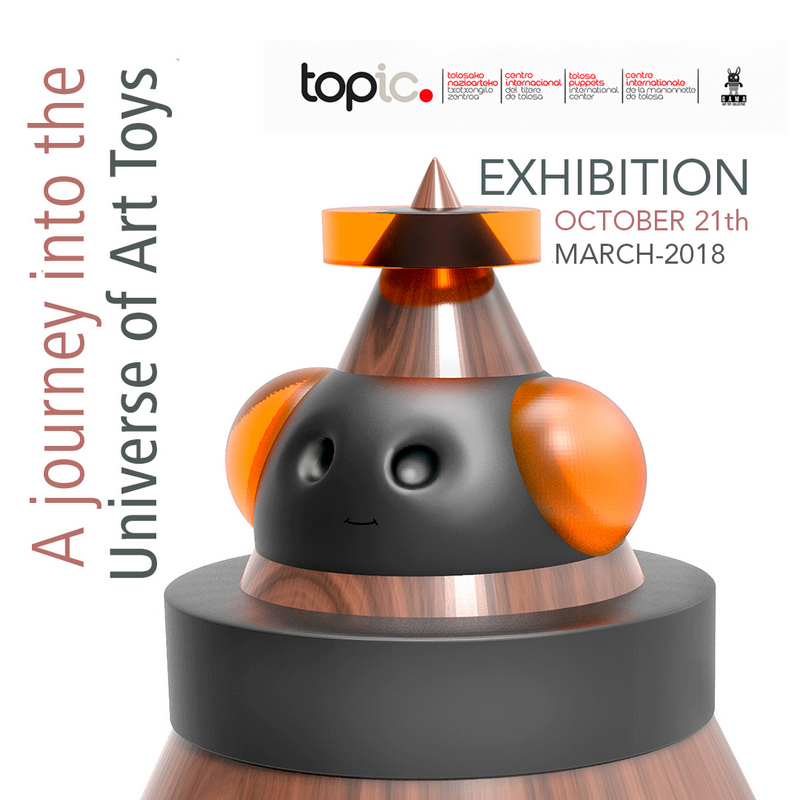 October 21st – March 4th 2018
I am honoured to be a part of an exciting new museum exhibition in Spain.
"A journey into the Universe of Art Toys" will be the twentieth temporary exhibition organized by the Tolosa Puppets International Center at the Topic Museum in the city of Tolosa,(province of Guipuzcoa), in Spain.
The exhibition features works from 50 artists of different trends and disciplines, from 15 countries. Coordinated and lead by the Topic Museum and organized and curated by the International Art Collective "Art Toy Gama" and Fran Picazo.
All exhibited pieces of art will be available to reserve and purchase through the Art Toy Gama Collective.
My piece is a new Mechtorian character who is set to be a winner. Members of my Patreon page have been following his step-by-step construction over the last few months.
He will be revealed to the world later in the month.