Anesthesia Vinyl Bust Launch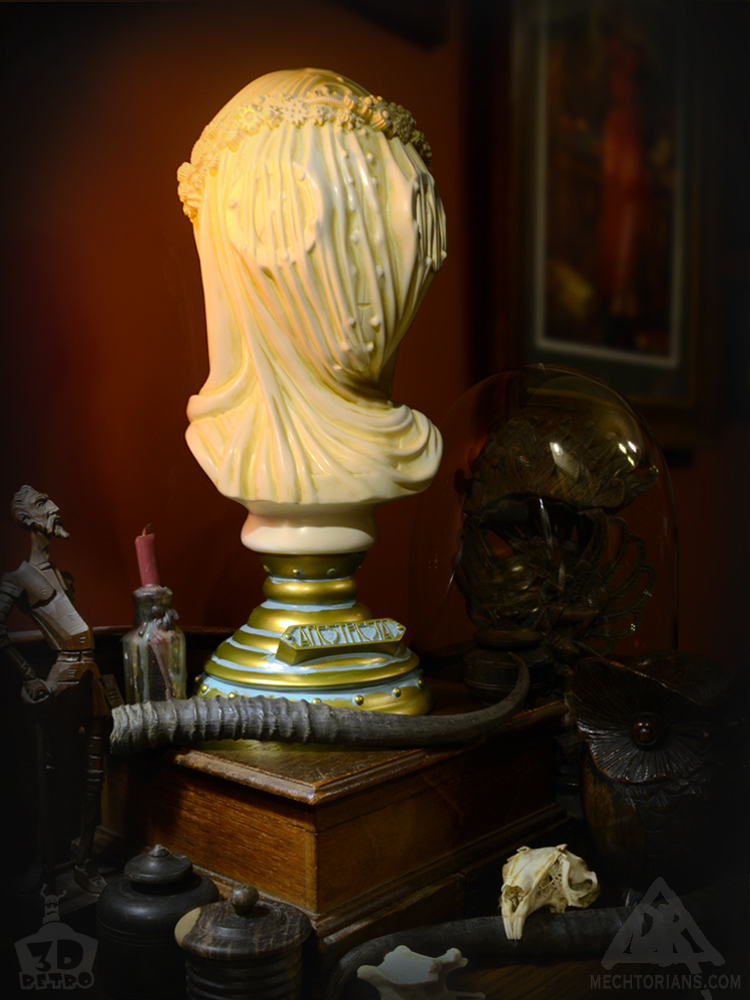 I am very pleased to announce the launch of my latest vinyl Art Collectible.
The classically styled bust of Anesthesia was inspired by the incredible marble work of Raffaele Monti (1818–1881).
I sculpted the original piece in 2014 as a high end art sculpture. Now 3D Retro have transformed her into a stylish and affordable addition to your home decor.
I am very proud of Anesthesia as she is the first vinyl production piece of mine that I have sculpted myself. 3D Retro have done an amazing job in retaining all the tiny details of the original. The precision of the mechanical garland around her head is reproduced spectacularly. And the gossamer nature of her veil is just as effective in vinyl as in the original.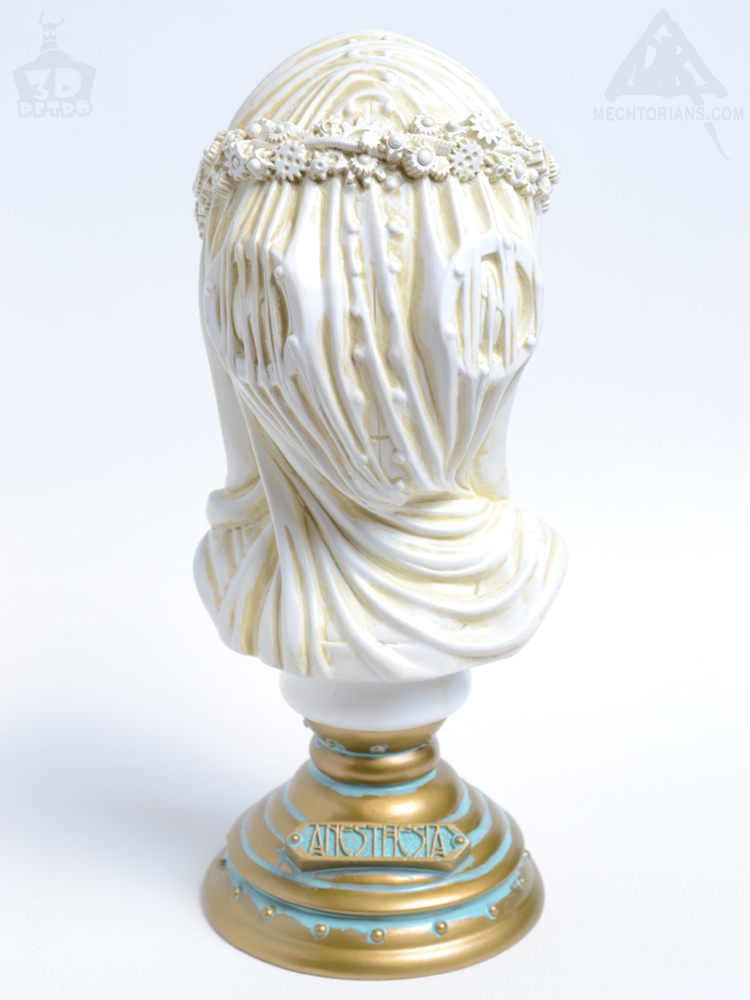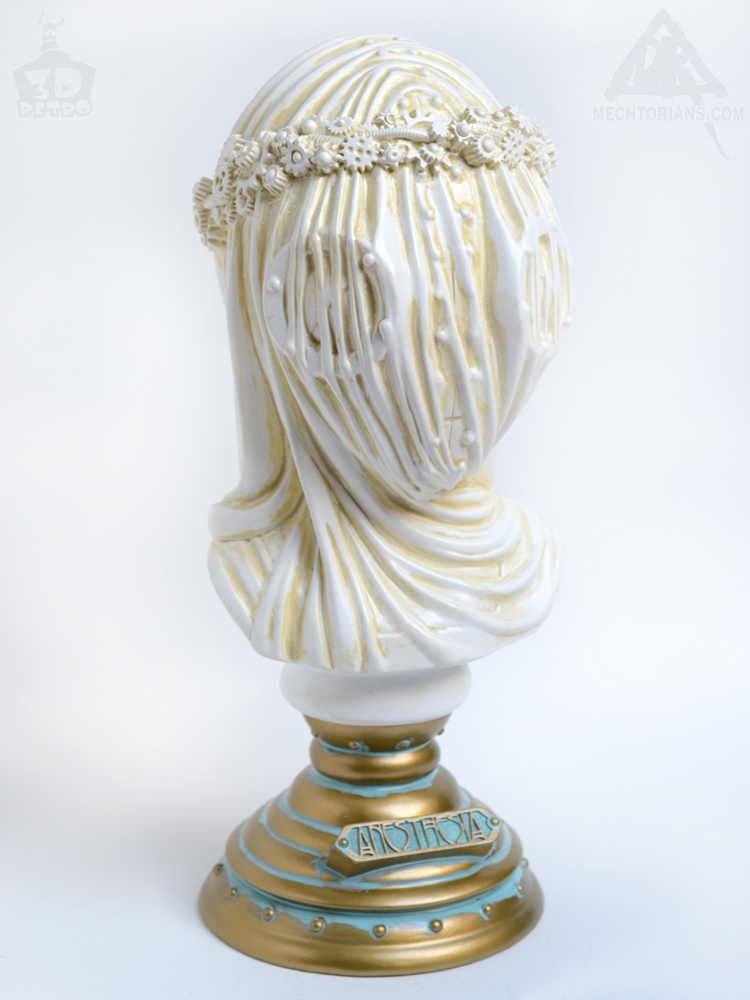 Launching at Designer Con in Pasadena on 11th & 12th November are two different versions.
The traditional White and Brass "Borley" edition (which is also the retail version). And the Verdigris tinted Bronze and Black "Usher" edition, The 3D Retro/Designer Con exclusive.
Each of these 12″ tall busts comes in a window box and has an edition run of only 50 pieces.
They will be available from the 3D Retro booth (532) and my own booth (114) for $100 each.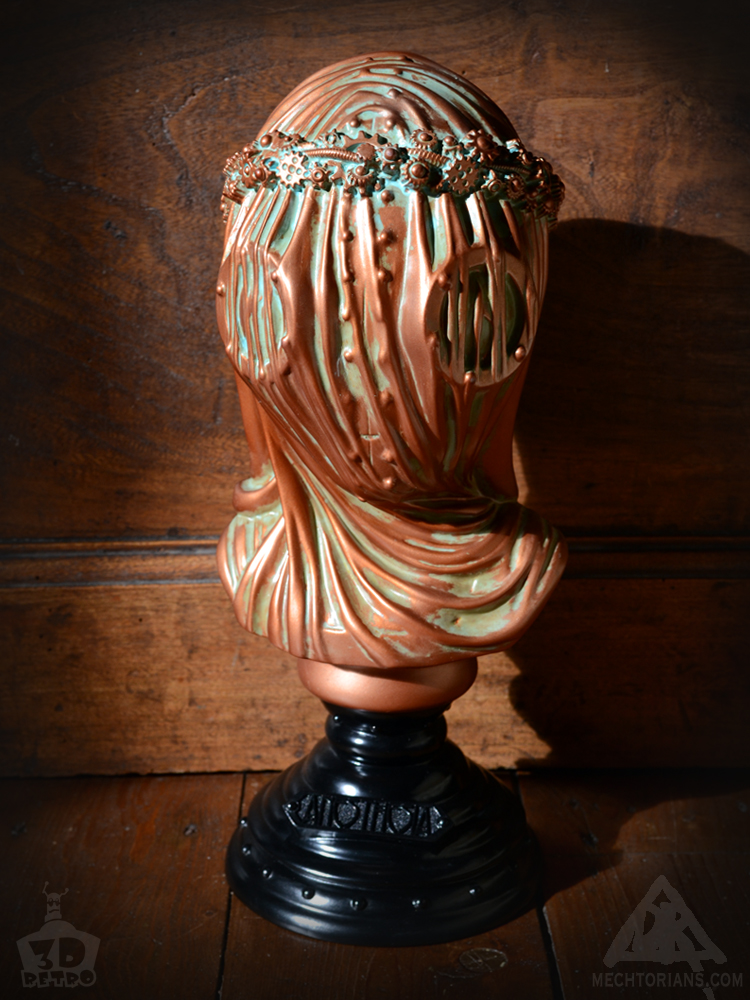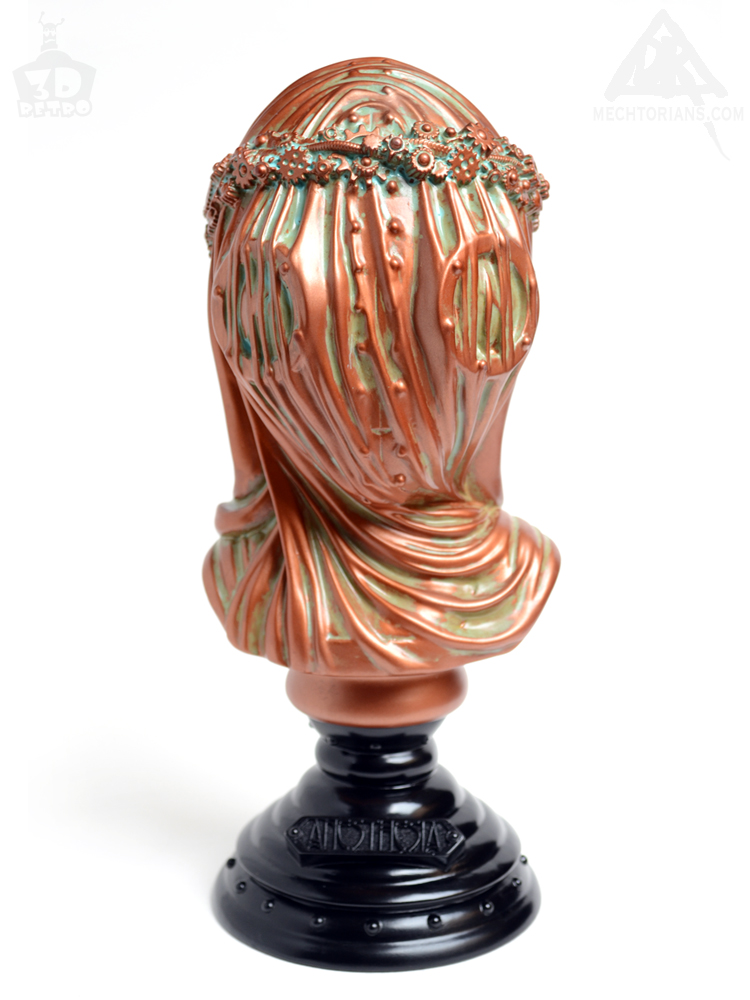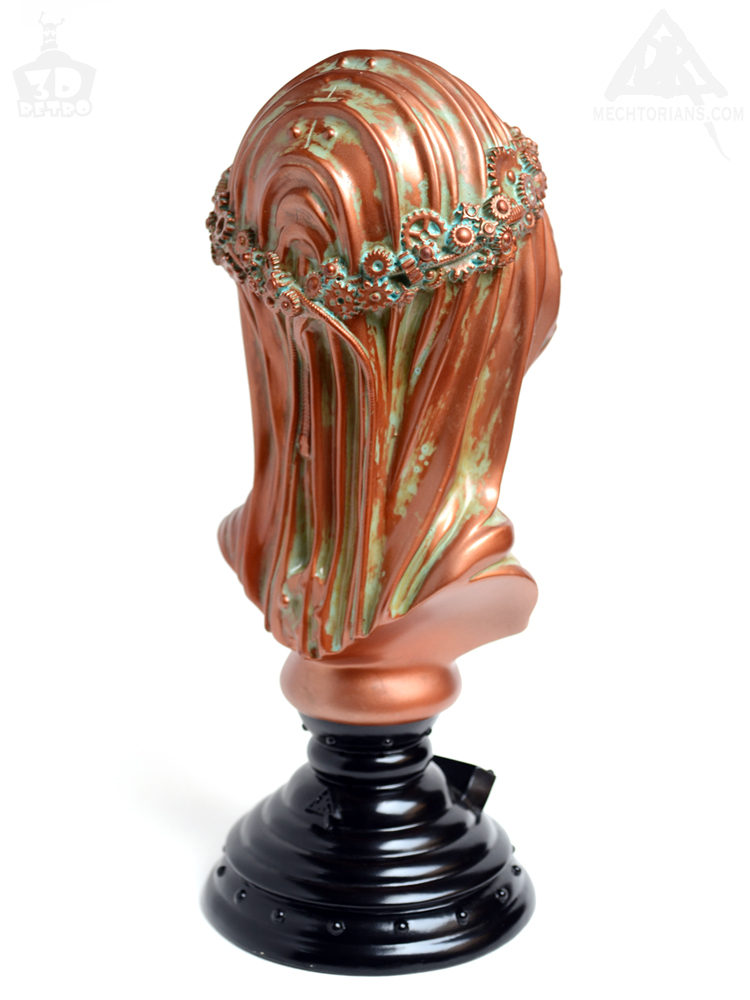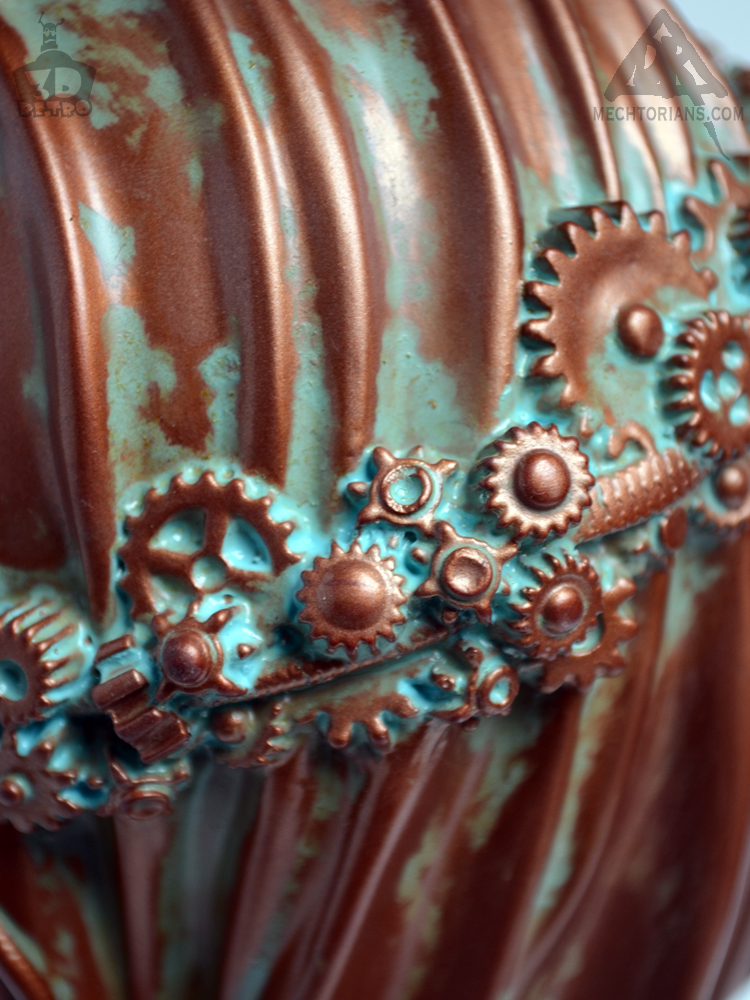 Anesthesia has be coerced into a disagreeable arrangement.
Her father is a dealer in dreams.
Thus he must procure stock. To this end he employs the services of one Hugo Crane, a person with a unique ability to extract dream essence from unsuspecting victims.
But sometimes a specific target is required, the dreams of a certain person requested for a fee by another.
Sometimes that target must be induced to sleep so their nocturnal imaginings may be harvested.
And this is where poor Anesthesia is forced to aid her father's underhand cooperative.
You see Anesthesia is able to induce slumber with a simple song.