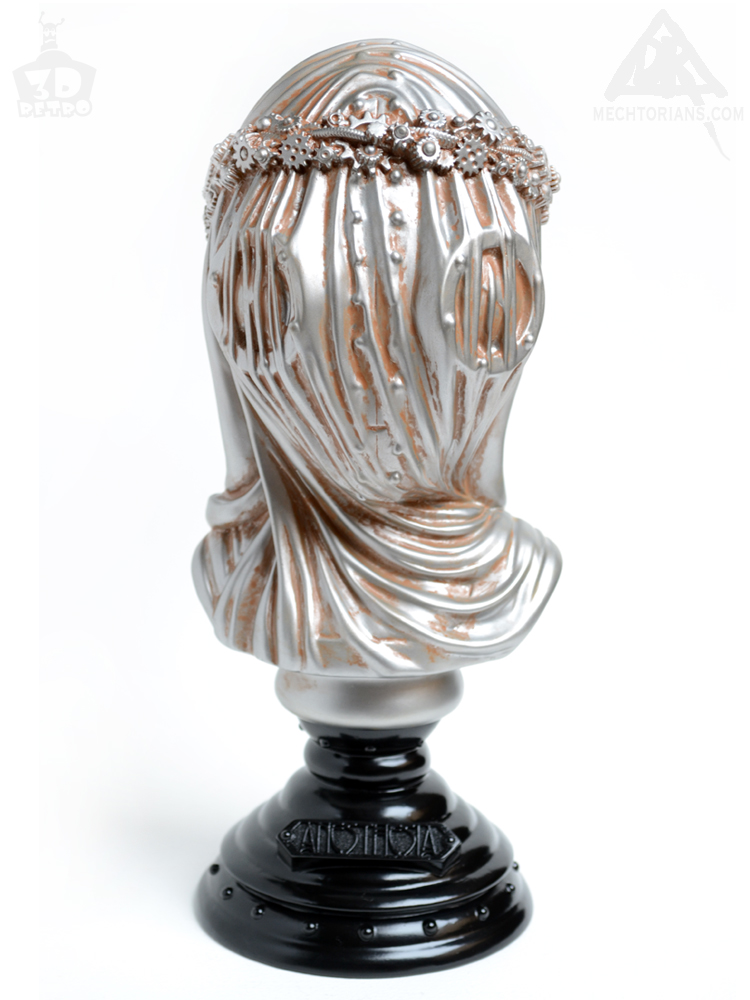 The APs of my latest Anesthesia Bust are now live on my webstore.
The "Chillingham" edition of the 12″ tall vinyl veiled lady bust is finished in a rusted Steel with a gloss black base.
The full run edition from 3D Retro is only 50 pieces.
The APs I have available number only 5. Each signed and numbered on the underside.
£100 each including FREE INTERNATIONAL SHIPPING!