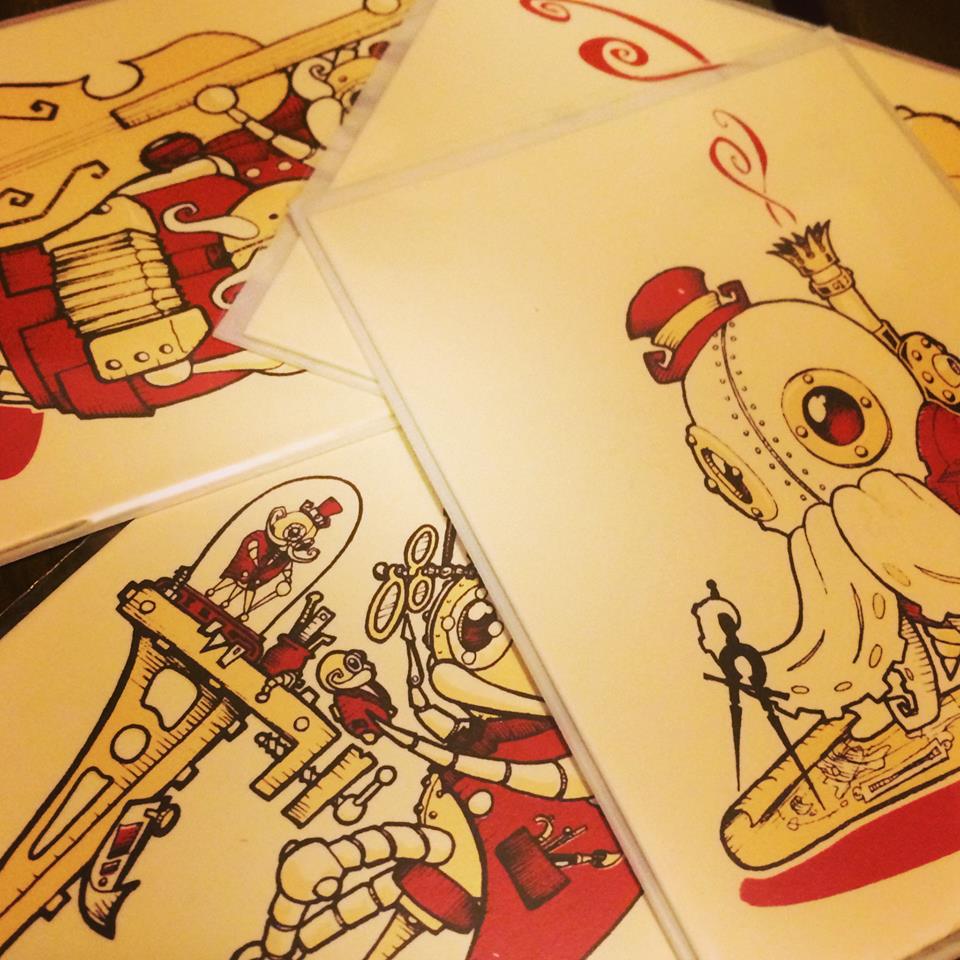 Launching on 23rd of December is a whole new screen printed adventure with Mechtorians.
Pobber ( the makers of the popular Humphrey Mooncalf vinyl toy) are launching a series of collectable cards with my artwork on them :
There is a total of 4 cards in the first set. Each Mechtorian card is limited to 250 original plus 50 GID variants. All cards are screen-printed on double thick French Construction off-white 100lb card stock in Florida USA. They are crisply printed, high quality heavy duty cards and we call them Collectible Art Cards.
All Mechtorian card orders will be shipped in custom packaging. For added protection, each card will be inside individual plastic sleeves before placed into a top loader so no scratches or dents will happen in transit to your collection. On top of that, i will be supplying some Pobber sticker goodies for every order.
The Mechtorian cards will be sold in packs of 4 for $16. You are guaranteed a full set of 4 Mechtorian character cards when you purchase a pack but not every pack will contain the GID chase variant. So exactly how many packs are there? If you have been counting, that means there are only a total of 300 packs or 1200 cards across 4 characters for this series.