The Rupture Art Pass is now available from my online store…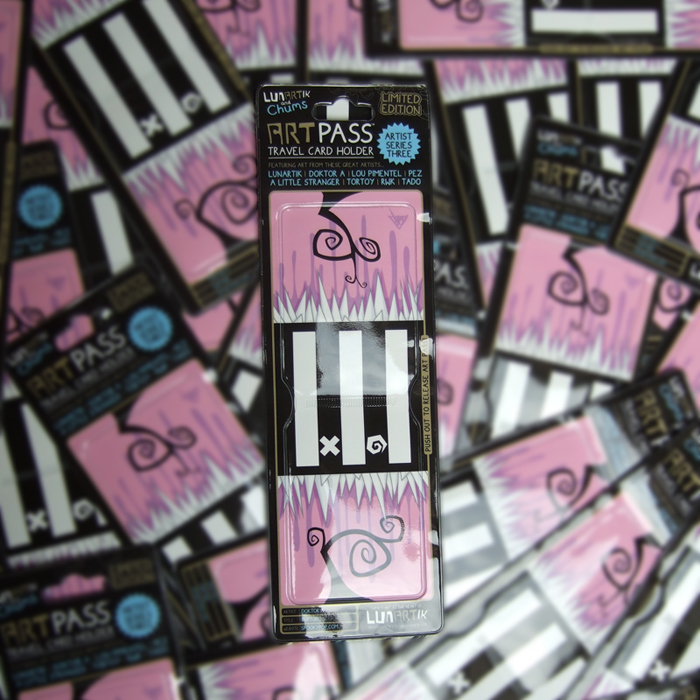 ---
That wonderful fellow Matt Jones ( Lunartik ) Has published series three in the popular Art Pass series.
Artist decorated vinyl pass covers for all your travel pass or ID type requirements.
I have a Rupture in this series.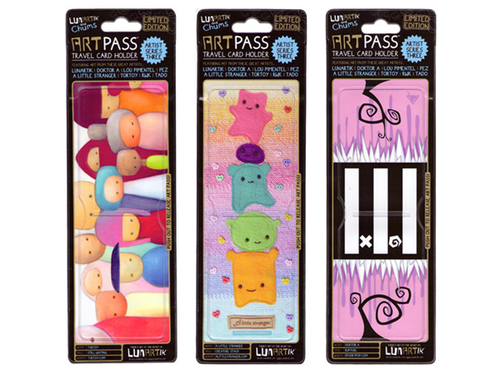 I will have some up on my online store soon.
The other designs can be found on the respective artist's sites, in good art-toy type stores worldwide and from the Lunartik online store linked above.
---
---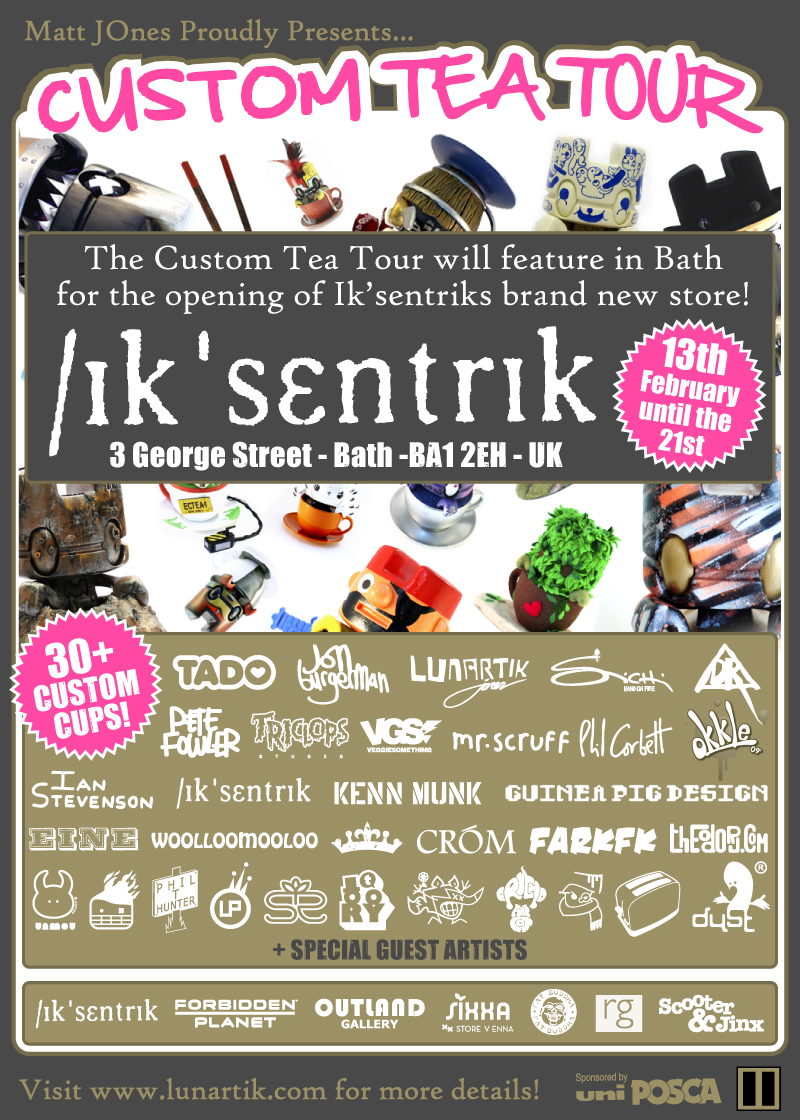 This Saturday the 13th of Feb the Lunartik in a Cuppa Tea custom show tour reaches Bath in the UK.
Pop down to Iksentrik's new store at 3 George Street and take a gander at my Rupture stylee custom in amongst all those other jolly clever shiney pieces.
---
When I visited the splendid Matt Jones in Manchester last week he was good enough to give me a heap of his mini sticker frames.
These have been drawn upon and I am now giving them away.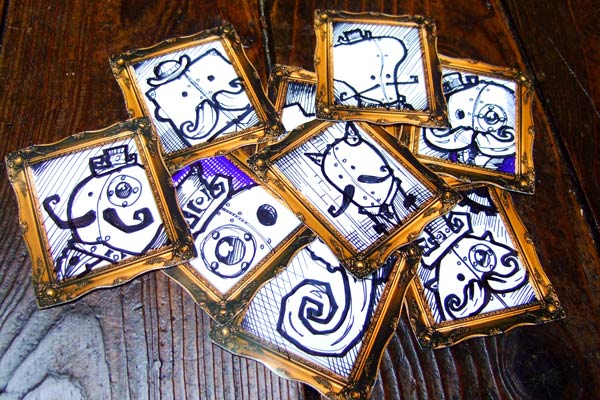 Any purchase from my online store will have one of these added as well for free.
Whilst stocks last.
Just order something from the Spookypop Shop and you will get an original hand drawn sticker too… If you are quick.
---
Last Saturday I headed over to the Richard Goodall Gallery in sunny Manchester to join Mr. Matt Jones in a mini meet-&-Greet as his Lunartik in a cup of Tea toy tour is currently showing there.
I have a piece in the traveling custom show.
Mr. Jones spent some time painting on the gallery window.
Then we sat down and signed stuff for the crowd that had gathered and talked nonsense about tea and robots whilst scoffing a packet of Custard Creams..
It was a fun day. Thanks to every one who came along to say hello.
I will hopefully be doing another signing at RGG when I have something new out.
For more info on the Tea Tour and Matt Jone's art and splendid toys visit his site here :
http://www.lunartik.com/
---