That wonderful fellow Matt Jones ( Lunartik ) Has published series three in the popular Art Pass series.
Artist decorated vinyl pass covers for all your travel pass or ID type requirements.
I have a Rupture in this series.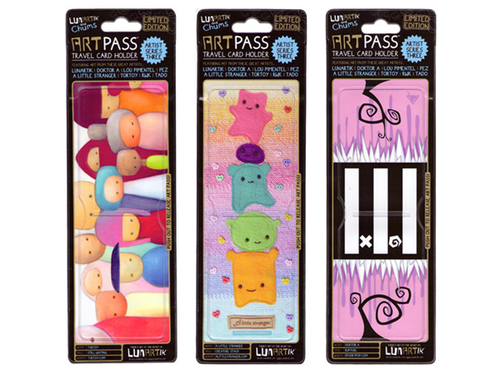 I will have some up on my online store soon.
The other designs can be found on the respective artist's sites, in good art-toy type stores worldwide and from the Lunartik online store linked above.