Free Original Artwork
When I visited the splendid Matt Jones in Manchester last week he was good enough to give me a heap of his mini sticker frames.
These have been drawn upon and I am now giving them away.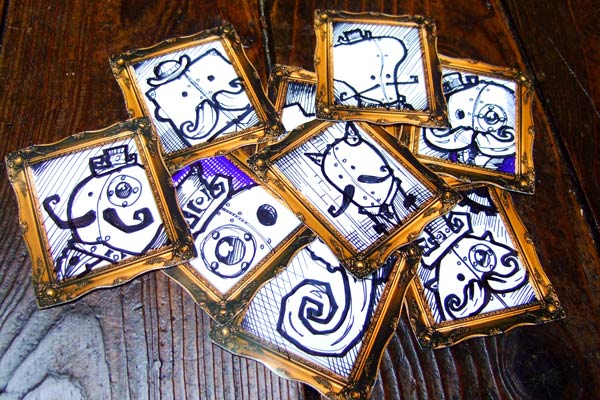 Any purchase from my online store will have one of these added as well for free.
Whilst stocks last.
Just order something from the Spookypop Shop and you will get an original hand drawn sticker too… If you are quick.