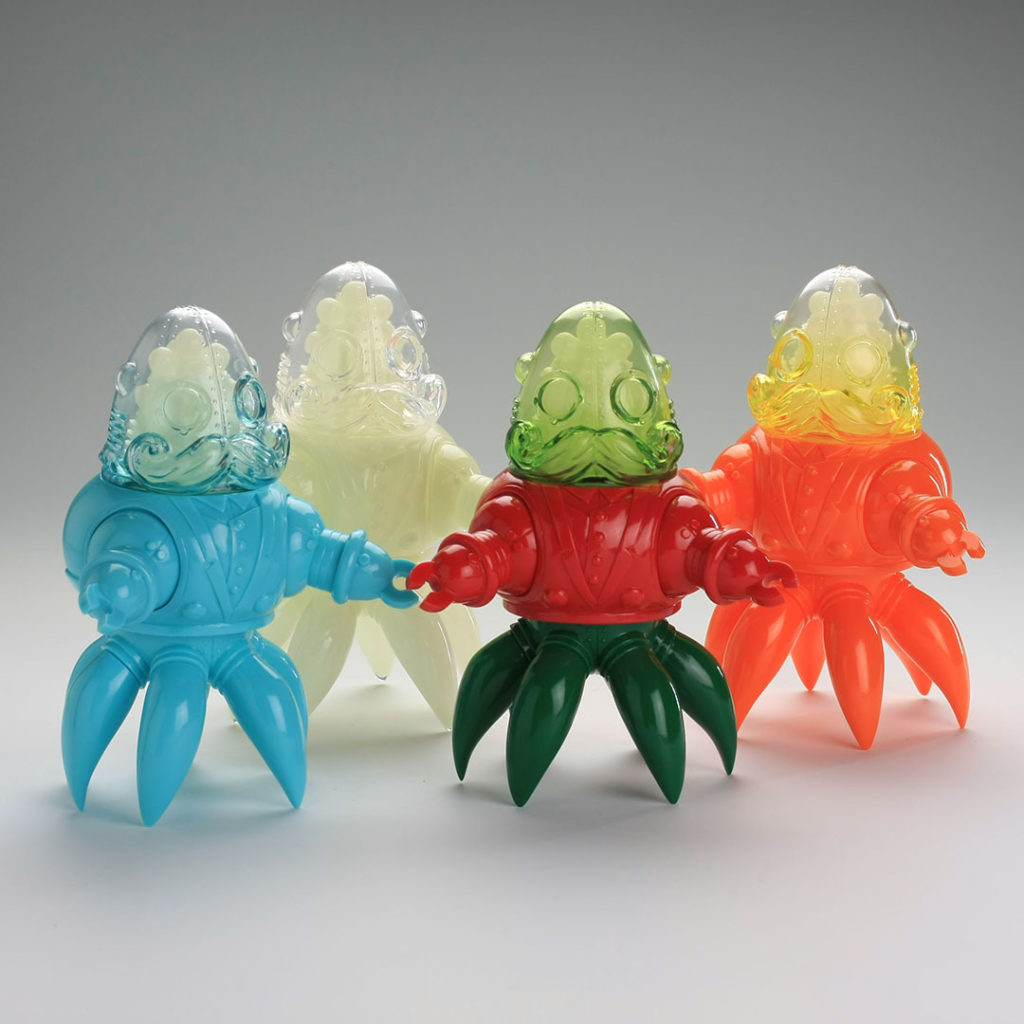 Thomas Nosuke is Evolving!
The original four editions of the popular 8″ tall Sofubi toy are about to be re-released with an exciting new upgrade.
Each of the the first four versions is back and they now sport a transparent head (tinted to match the body) through which can be viewed a glow-in-the-dark internal mechanism.
An exciting new twist on an old favourite!
The new versions launch at Tomenosuke in Japan at 11.59pm(JST) on the 4th December.
Prices are:
Blue or Orange: ¥17,600 JPY
Green and Red: ¥18,700 JPY
4 colour set (BLUE, ORANGE, GREEN & RED and Glow): ¥66,000 JPY
Continue reading