Thomas Nosuke – Sofubi Launch
My first Japanese produced Mechtorian toy is launching on March 23rd.
With a different edition following each week after that.

"Tiffanyblue" is the first release on the 23rd, at 11:59 p.m. (JST). After that, the second edition will be on March 30th and the third on April 6th at the same time, but the specifications of the figure (the color of the finish) will not be revealed until the day before it's release.

There are 40 pieces of each edition being produced.
Five each for AP and PP, and the remaining 30 will be sold online.
All of them will come with a resin bonus miniature accessory in the style of the space pistol that was used in the 1956 Sci-Fi Classic, "Forbidden Planet."
Thomas can be made to hold it.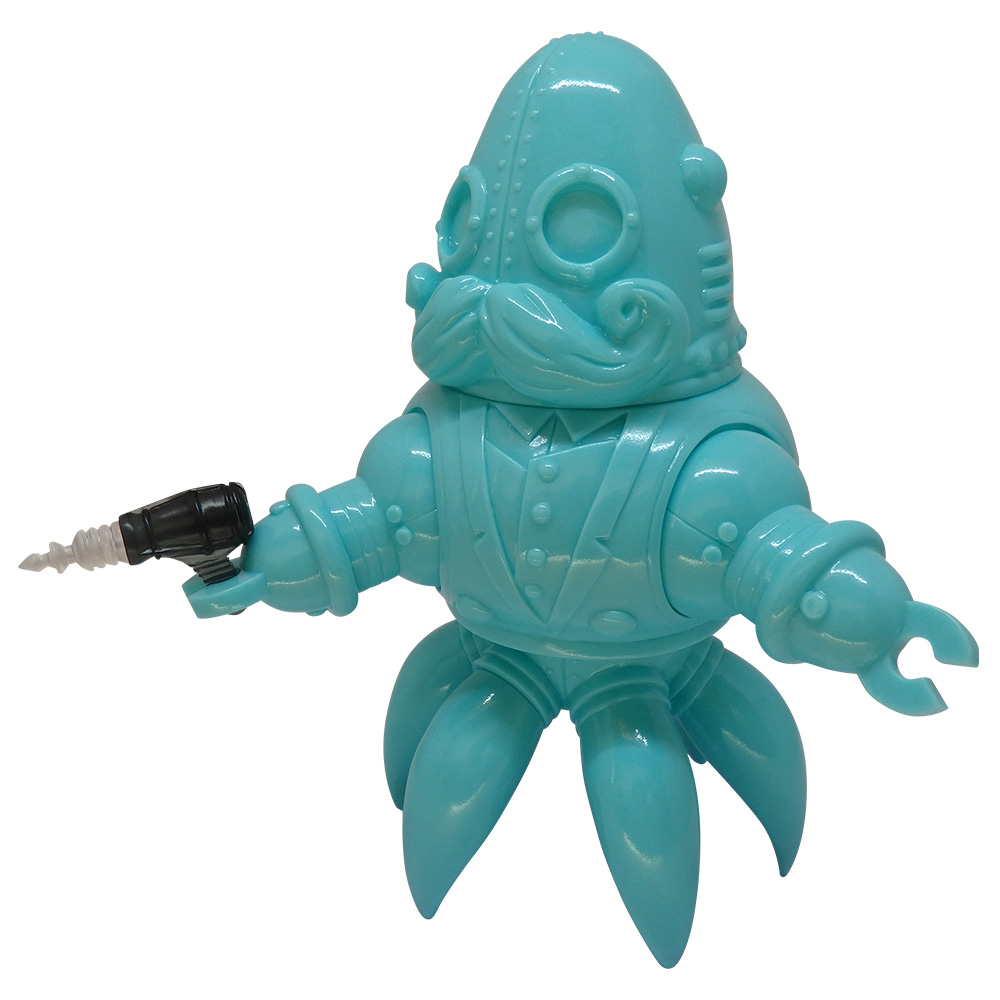 Thomas Nosuke has been a project close to my heart and long in the works.
It was first proposed when I visited Japan five years ago and has been off and on since then due to various challenges and issues.
But now it is ready to launch and what a beautiful toy it is.
Produced by Tomenosuke and manufactured by Obitsu (of Cupie Doll fame) the final product is of outstanding quality.
( http://tomenosuke.bandec-japan.com/en )
The master figure was expertly created by the incredible talent of Mirock Toy.
( http://mirock-toy.com )
Carved from my designs in wood, before being converted to wax for the mold making process. And the results are stunning! Super smooth and glossy in top quality Japanese Sofubi (soft vinyl).
AP of the Tiffanyblue and the second edition will be released at Doktor As' booth at Toy Con UK 2019, which will be held in London on the 30th and 31st of this month. Maybe there will also be some samples of future editions on display.
Anyway, do not miss 23:59 on March 23.