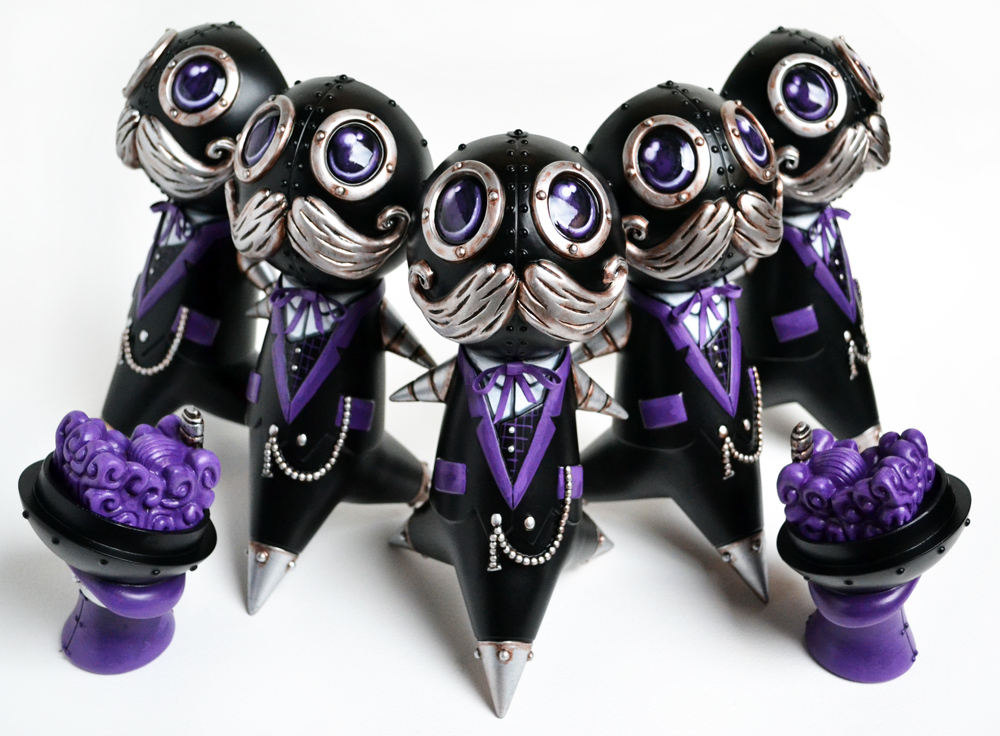 Coming jolly soon, a very limited edition, hand painted version of the Pobber production figure Humphrey Mooncalf.
I painted six Mourning Mooncalfs in the black, purple and tarnished silver colours which have become an ongoing series in their own right.
In addition each has been given a neck tie to complete the outfit.
Signed on the underside and numbered in an embossed fashion on the rear of each 8″ tall piece, Humphrey comes in his usual box with FREE worldwide tracked shipping.
"Humphrey Mooncalf had a reoccurring problem with his Travithick No. 4 Nano-clockwork brain.
Repeated trips to the watch-smith proved a great success.
The pain held at bay by loosening his cranial rivets.
This however means that he can no longer look up.
Such a shame, as he does so love the moon"
Available from my online store on Friday 13th February at 6pm UK time.