Here he is. Thing as put through my perception filter.
If you are interested in purchasing this piece please contact the Wootini Gallery.
He is part of the Addams Family show running there for the next few weeks.
About 7″ tall minus the box base.
Rubberwood, Lead, Brass, Copper, Steel, Found Objects.
$1400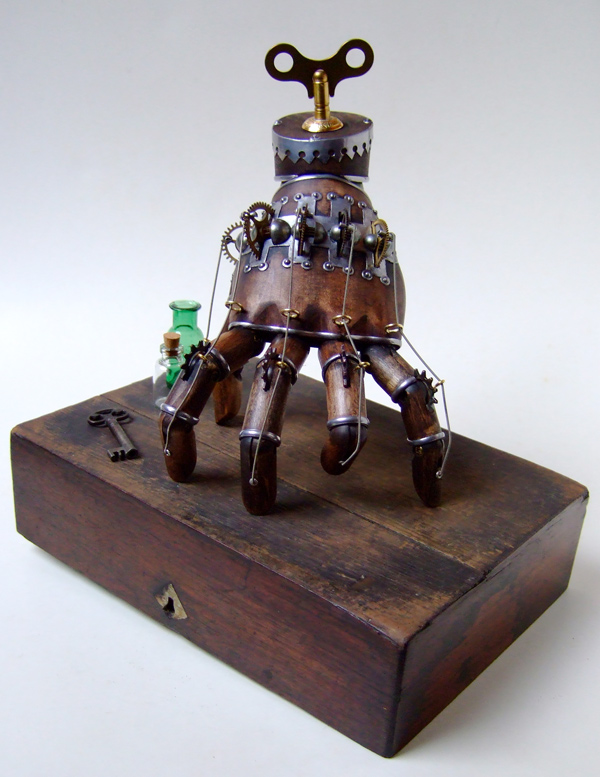 I also have two small paintings in the same show.

"Uncle"
Acrylic on wood.
In an antiqued resin frame.
Frame 6″ x 8″
Image 3.25″ x 5.25″

"Tish"
Acrylic on wood.
In an antiqued resin frame.
Frame 6″ x 8″
Image 3.25″ x 5.25″