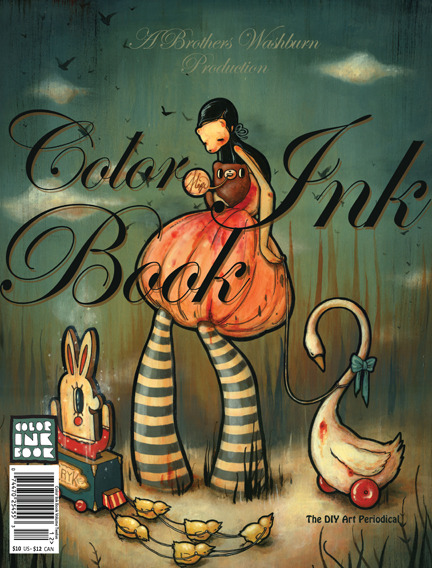 Color Ink Book Volume Twelve!!!! Is now available for Pre-Order….
Volume Number Twelve: 
Features a covers by Brandi Milne, Camilla d'Errico and Chris Ryniak!!!! This volume features works by BIG TOE, BRANDI MILNE, CAMILLA d'ERRICO, CHRIS RYNIAK, DOKTOR A, ELIF VAROL ERGEN, JASON HERNANDEZ, MATT RITCHIE aka MATT 136 & TARA McPHERSON!!!!. Yet another Brothers Washburn Production!!!!!
The twelveth volume of the color optional, DIY art periodical.
Color Ink Book is a black and white art periodical, which is published in limited quantities quarterly; showcasing the both, established artists as well as fresh faces. The volumes are printed on 60 lb Endurance Vellum Offset Book paper, to offer the reader the option to color the work showcased within: thus bringing the art enthusiasts and artist together.
8.5 X 11
Full Color Cover
Black & White interior
100+ pages
Color Ink Book: The Fo-Realest Art Periodical
Note this is a Pre-Sale the item will not ship till 26th of July!
Limited edition covers for $15 or the regular edition with a Tara McPhereson cover for $10.