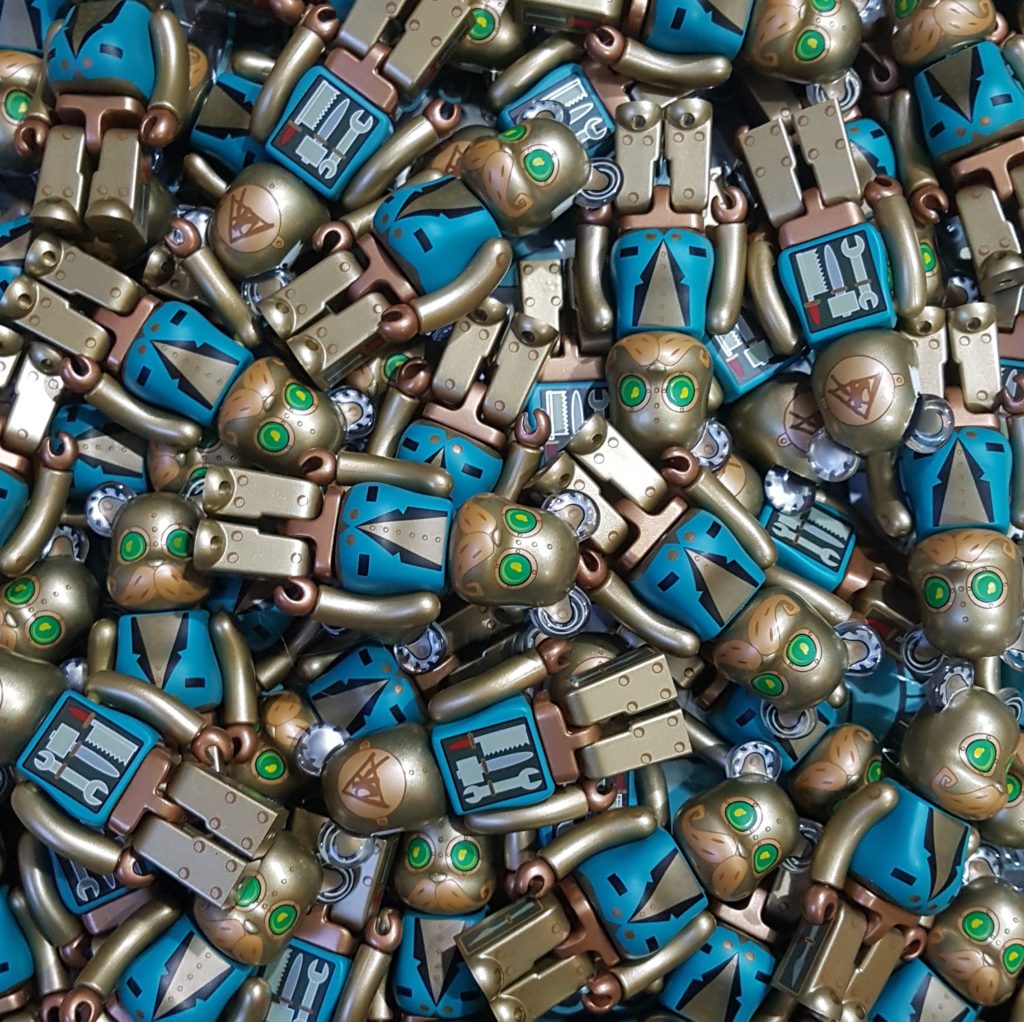 On Saturday the 3rd of December at 6pm UK time, the Artist Proofs of my Bearbrick toy will be available from my online store.

"Benjamin Toolbox".
A Maker and Fixer, Benjamin has altered his own body to store his favourite tools.
Available will be 100 signed, numbered and dated 3" Bearbrick figures from Medicom in Japan. 
Bearbrick is the original and most popular Art Toy platform figure in the world.
This will be the only way to purchase this figure individually. 
He was released at Designer Con in Los Angeles this November as part of their artist box set No.4.
One figure per customer please.
Please note; the number you receive will be random.
Each figure will arrived bagged in a chromed padded envelope.
All shipping is tracked.