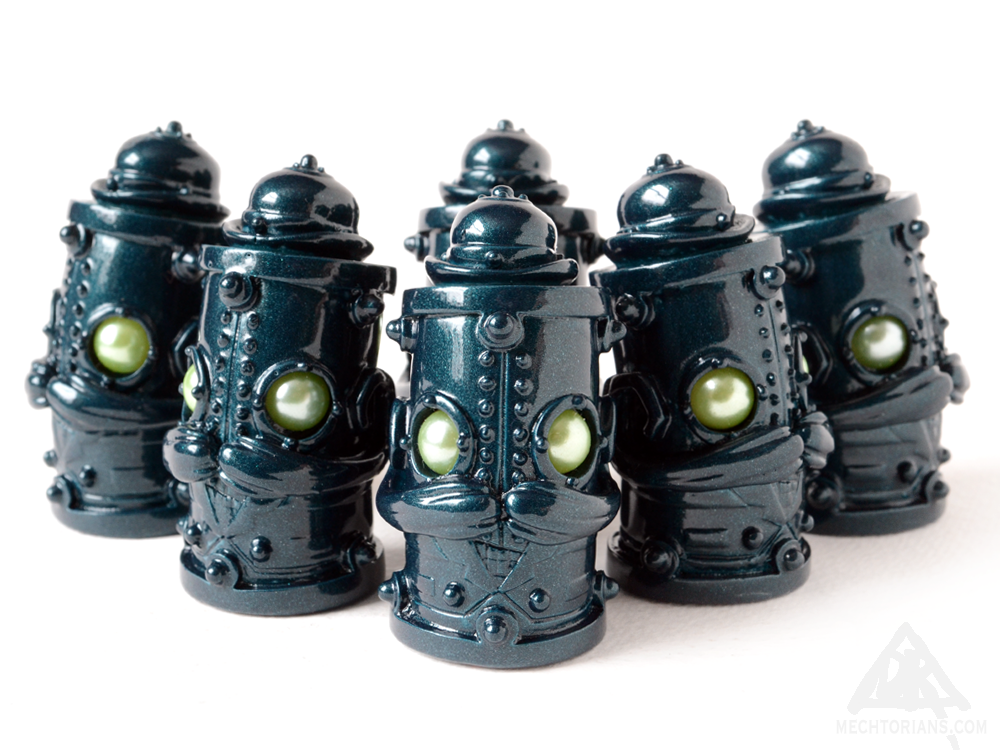 Exclusively for Toycon 2018.
Stumpy Warburton returns in a new micro edition of only 10 pieces.
Clad in a metallic "Toycon Teal" with pale green eyes, this 2″ tall resin figure comes signed and numbered in bag & card packaging.
Each one will cost £30.
Any units remaining after the show will be available from the Mechtorian online store.