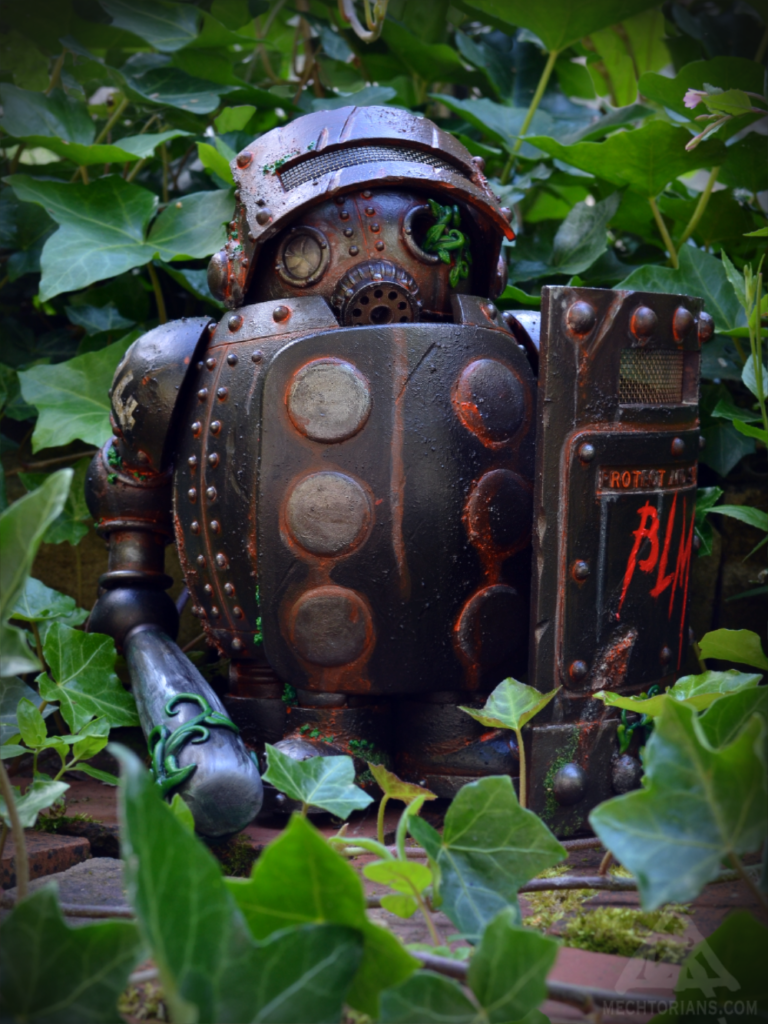 –Obsolescent–
Adjective :
To become outdated or outmoded.
To pass out of use due to being no longer required.
An anti police brutality protest toy Art piece.
Vinyl toy parts, Acrylic, Styrene, Walnut, Brass, Epoxy, Aluminium, Lead, Leather, Found Objects.
10.5″ tall by 8.5″ wide. (On base.)
Truncheon and shield locate with magnets.
The figure is removable from the base.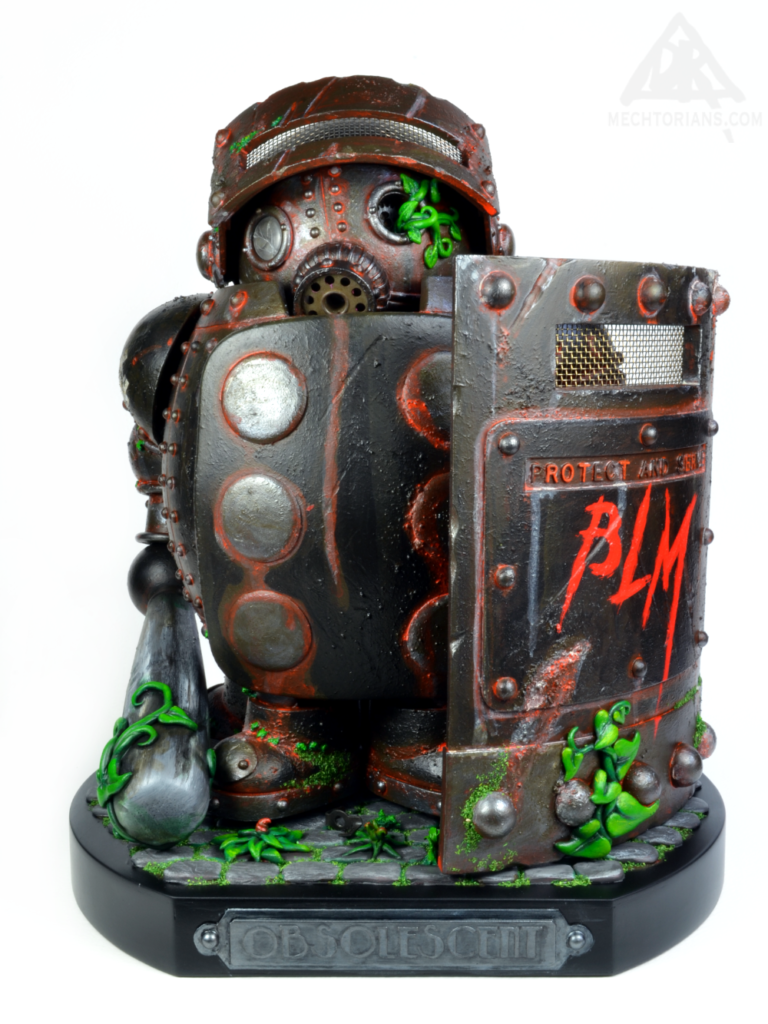 Continue reading