Wood Morning Paris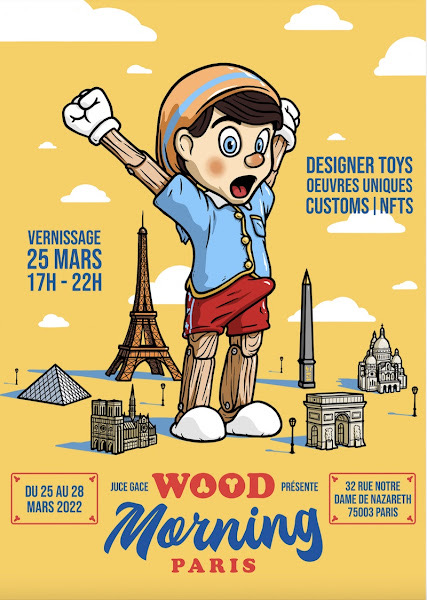 I am honoured to be a part of the Wood Morning Paris show coming up on the 25th of March in Paris.
I will have a re-imagined version of the popular "Wood Awakening" toy in the show.
Thanks so much to the amazing @juce_gace for inviting me to play with his little fella… it was super fun.
The show has such a headspinning line up it's quite thrilling to contemplate.
Come along to 32 Rue Notre Dame Dr Nazareth, 75003, Paris on the night and see what we have waiting for you.
This will be my first show in France.
Full reveal soon.
Watch my social media formwork in progress updates.
All the art pieces will be shown and available from the beginning of the show. First come, first served.
If you're not in Paris, don't worry : all remaining pieces will be available online (www.jucegace.bigcartel.com) for international orders on the Sunday 27th of March at 4PM (Paris Time).