Oh Bella!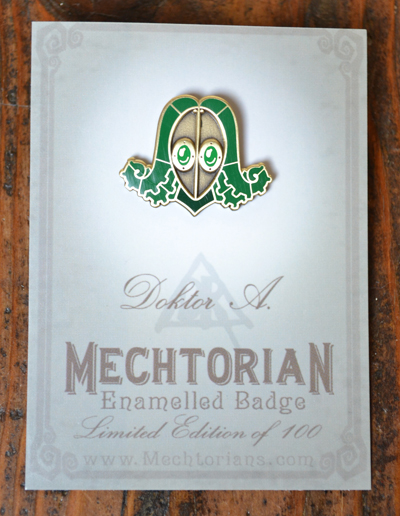 Sunday the 5th of February sees the next character in the Mechtorian badge series go on sale.
Bella DeLamere is here for your sartorial delight.
This is the first of four iterations of this retrobotic femme fatale.
An antiqued Brass and Green combination.
The design is limited to 100 pieces and comes carded and bagged.
In a slight change to the previous releases each badge is engraved on the back with it's own number.