New Tall Titfers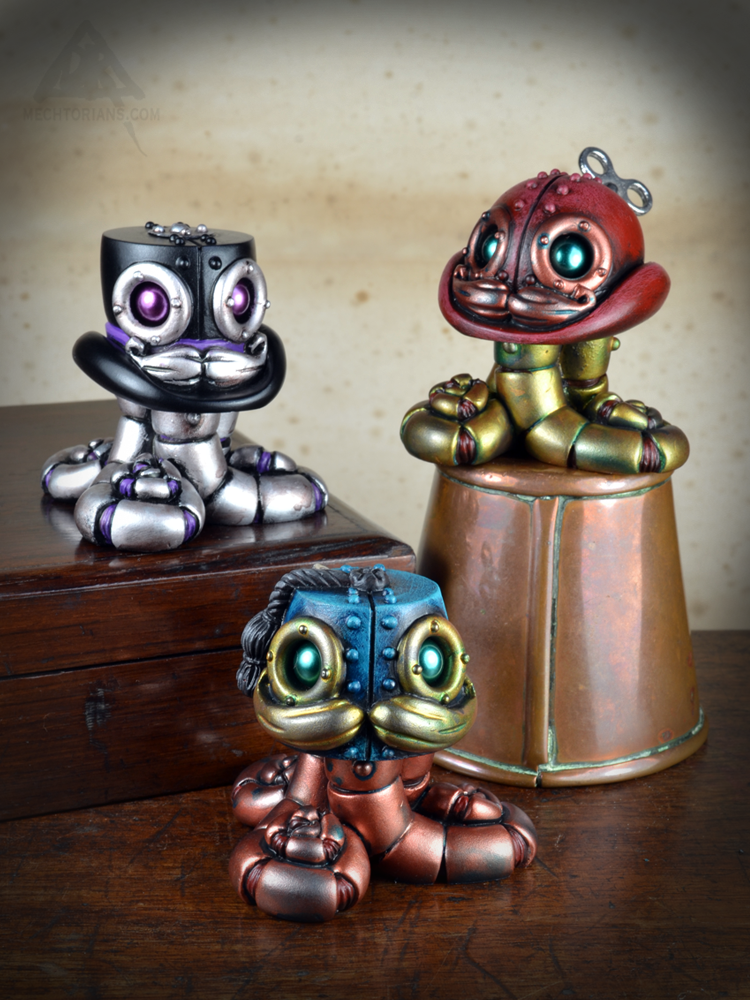 Tit for tat – Hat.
Get ahead! Get a hat! In this case literally.
In Mechtoria any object from a building to an item of clothing may in fact be a sentient person with their own opinions and desires.
So putting together a harmonious outfit may take on an entirely different meaning.
For ToyCon UK I have created a very limited hand painted edition of just 10 pieces of each of the three Tall Titfer characters.
Each figure comes with a real solid cast metal key.
There is the Black & Silver "Mourning" Topper, Burgundy Red Bowler and Teal Fez.
Each will be only £55.
Any remaining after the show will be offered online.