Get Haunted!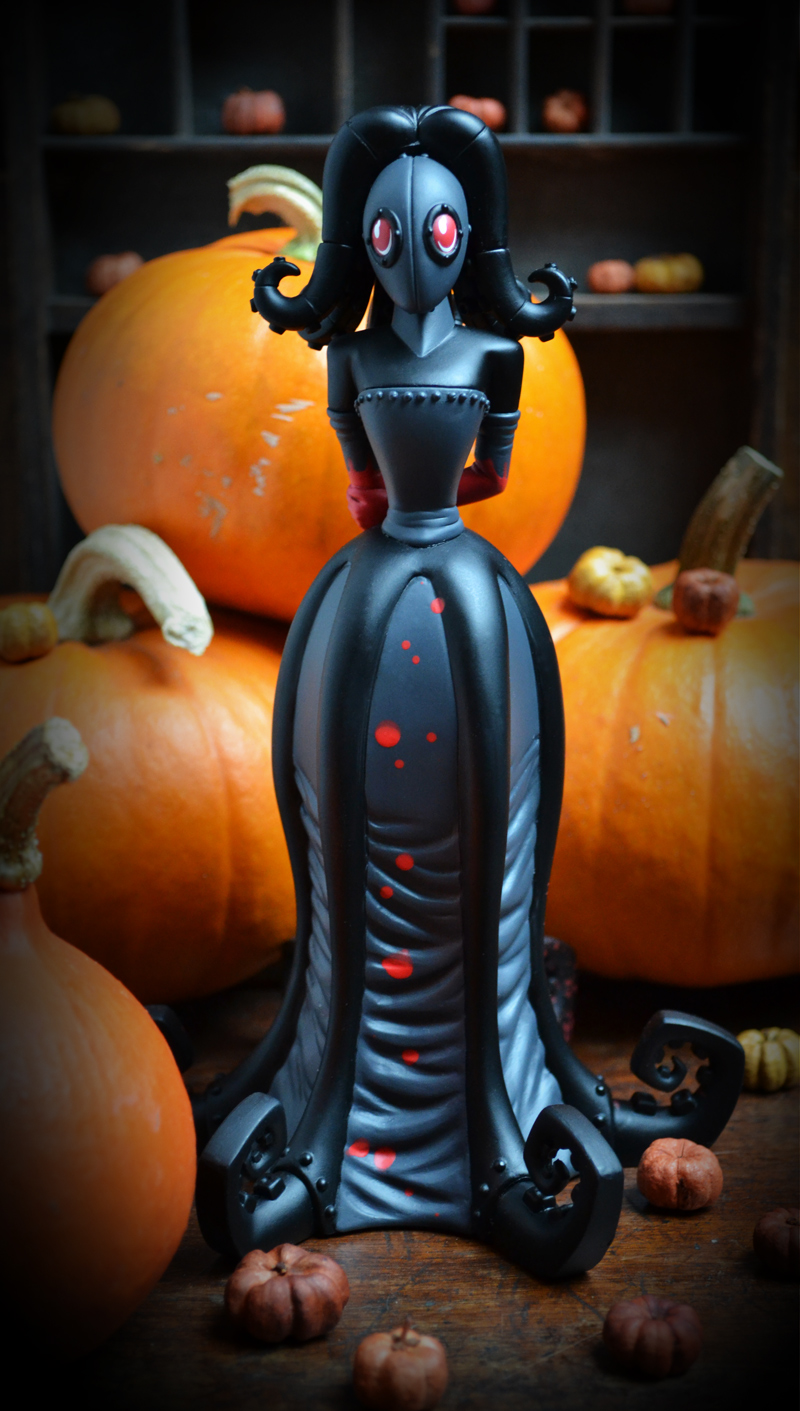 Bella DelaMere the "Dead of Night" edition.
This heinous huntress for the haunting season brings a splash of horror to your Halloween.
Wielding a jagged blade and ill intent the mechanical masked malefactor is out for blood.
Decked in shades of pitch and gloom and randomly bespattered with arterial colour, young Bella has been up to no good in the deadliest of ways.
Limited to only 175 pieces Bella will launch at 11.59pm on the 30th of October (UK time).
So kick your Halloween off the right way by picking up the penultimate incarnation of this retrobotic, be-tentacled beauty.
Available from the Arts Unknown web-store for £65.
Signed and numbered "APs" available from Doktor A's webstore for £80 (only 25 available)
8″ tall rotocast vinyl art multiple figurine.
Each piece is randomly spattered with red gore, making each piece individual.
Comes in presentation box with formed protective inlay.