Approach of the White Walkers…..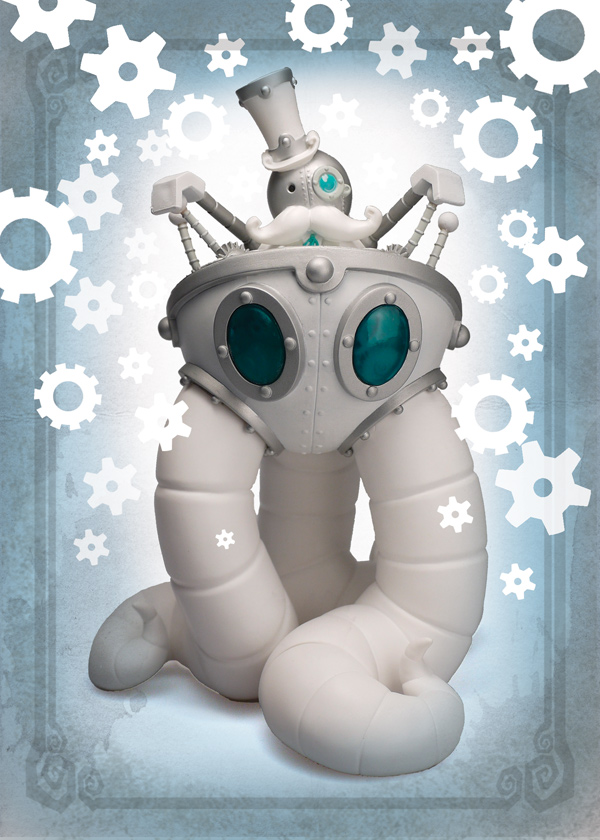 Mr. Pumfrey and his Astounding Mechanised Perabulator – "Winter Wanderland" edition is due for release at Designer Con in Pasadena this coming November 9th & 10th.
Only 100 of this second colourway of the retrobotic conveyancer will be produced by the sterling Munkyking company.
Eight inches tall with a removable pilot the, the original "Autumn Amble" version is now sold out.