Ed Geers Badge 2..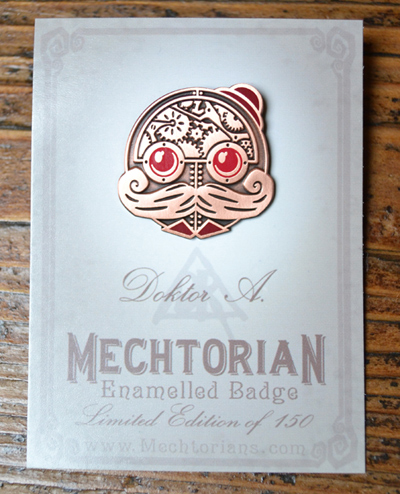 Mechtorian Enamel badge of the month number 10 will go on slae on Thursday July 5th.
This time it is an antiqued Copper version of Ed Geers, with blood red eyes and deep red details.
Each badge is 1″ across and is in an edition of 150 pieces (each number is engraved on the rear of the badge.)
Comes carded and bagged.
£6 ($10) each.