The curse of Bella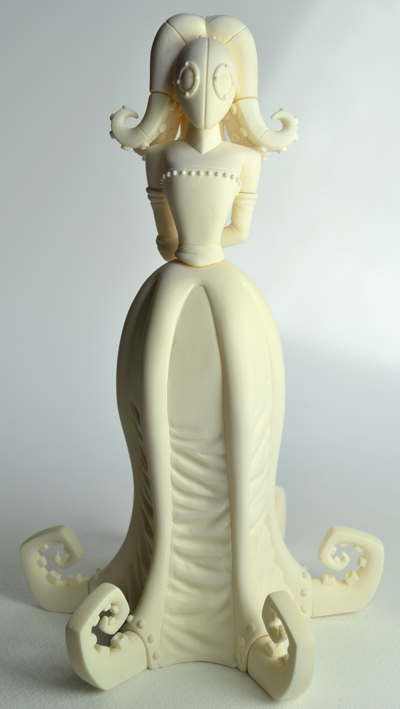 Arts Unknown and myself have become convinced of the existence of the "Curse of Bella".
Some toy projects run as smooth as clockwork. Some do not. This one is one of the latter..
Bella has resisted creation every step of the way. But after several abandoned digital sculpting attempts and two physical sculpting attempts we finally have a locked down final prototype which is capable of being manufactured..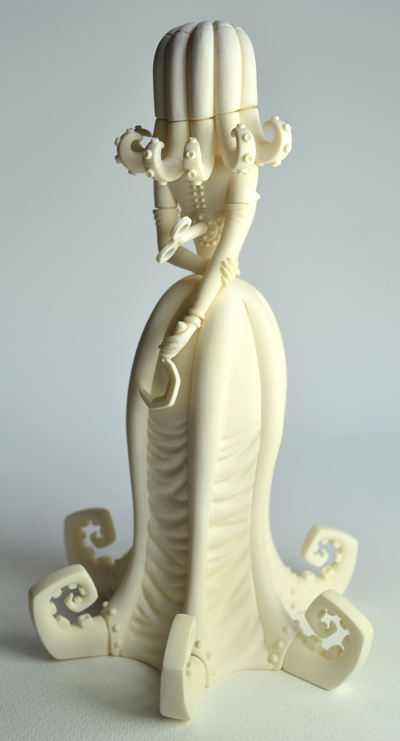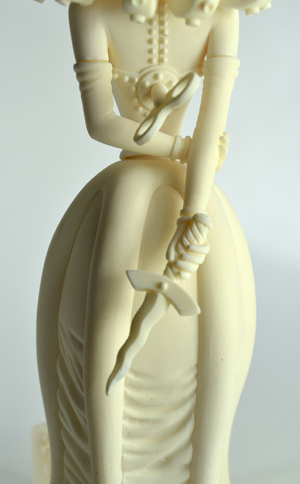 I am sorry so many of you have had to wait so long to meet her, but she is moving forward now at speed.
Along the way everything that could go wrong, has gone wrong.. The highlight (or lowlight of which) was the flooding of one of the sculptor's studios, Bella wanting to escape to the sea no doubt..
It's been a baptism of fire for Arts Unknown as this was one of their first projects. But they stuck by it and like myself decided to do it right or not do it at all.
And now she is looking better than ever. With improved, re-tooled weapons and a secret tucked away somewhere.
She is, quite literally, a killer…