Studio Sale This Friday!
I have been having a sort out in my studio and clearing through some cupboards and boxes and decided to sell off some of the stuff I have knocking around.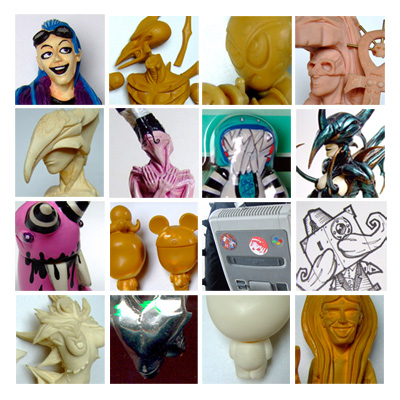 Most of it is from my work pre art-toy days. Older sculpture work in various forms from finished display pieces to resin "Kit"characters, jewellery and whatnot.
There will be some original sculpts, toy prototypes and  general bargains.
Stop by my online store this Friday ( 5th August ) at 6pm UK time and pick up something unique.