Studio Conversion Blog Part 3 "One more time, with Ceiling!"
Ok bad pun….
So after the insulation went up it was time to board out and make it like a room again.
It took me, with help from my splendid father two solid days to get all the plaster boards in place.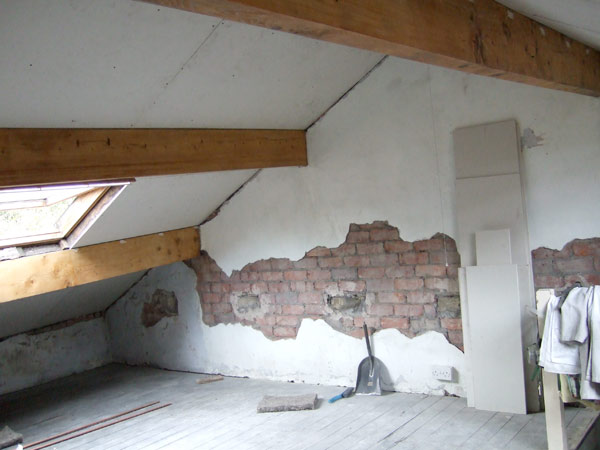 New Ceiling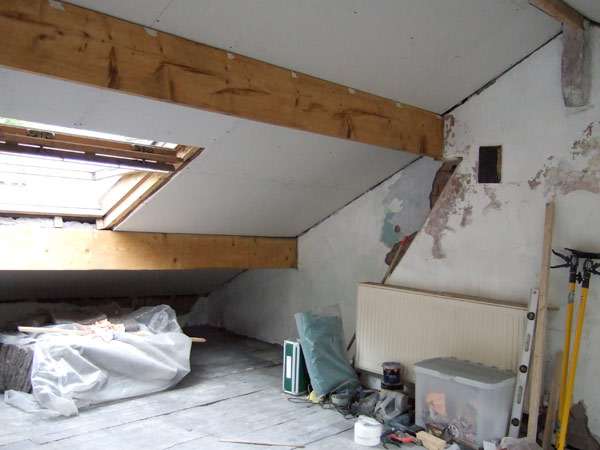 As suspected there is not a single vertical wall or square angle in the place. Some angles act obtuse when they appear acute! Hmmm like some ancient evil has been lurking here… So lots of trial and error and hundreds of screws. We got quite good at it by the end. It has changed the light quality in the space no end. And the attic is feeling like a room again not a rubble dump.
More loose plaster needs to come off the old wall too. There is still a long way to go. But its moving ahead nicely now.