Henrey Knucklebridge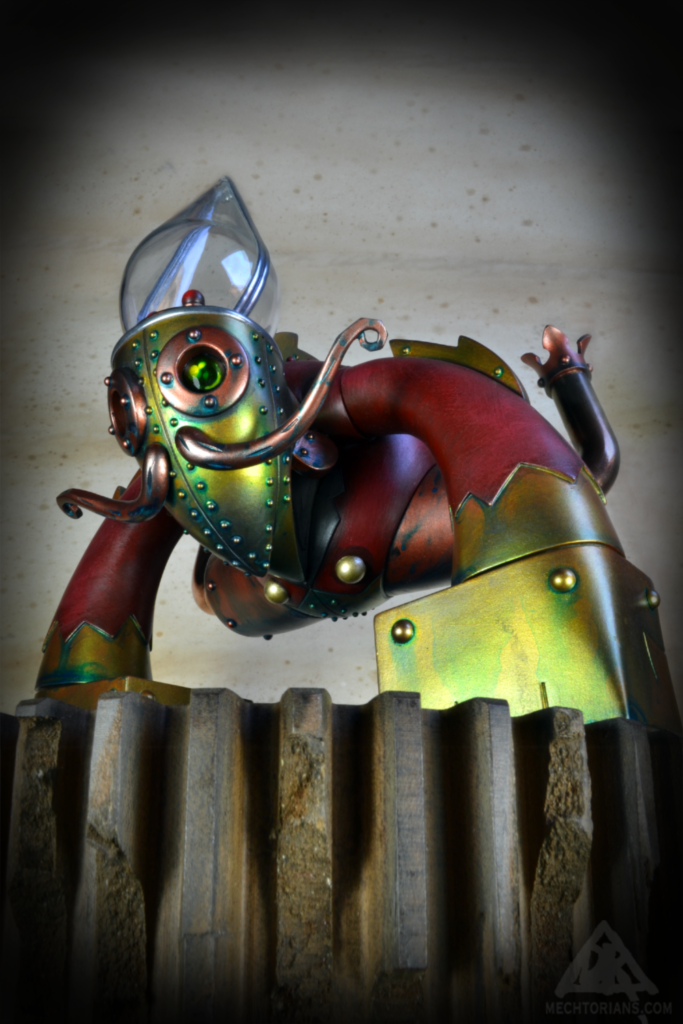 He is a small person, easily overlooked.
But he projects a larger image.
A powerhouse of brute strength and determination.
A gentle giant with a split personality.
Often in two minds about things.

Customised Smash toy by Joe Ledbetter and Toy2R.
Vinyl, Acrylic, Epoxy, ABS, Polyurethane, Copper, Lead, Rubber.
9" X 8" X 6"
2022
Part of the "The Future Ain't What it Used to Be" show.
Available to purchase here : https://clutter.co/shop/henry-knucklebridge-2/
More images after the break :