Reginald Flatfoot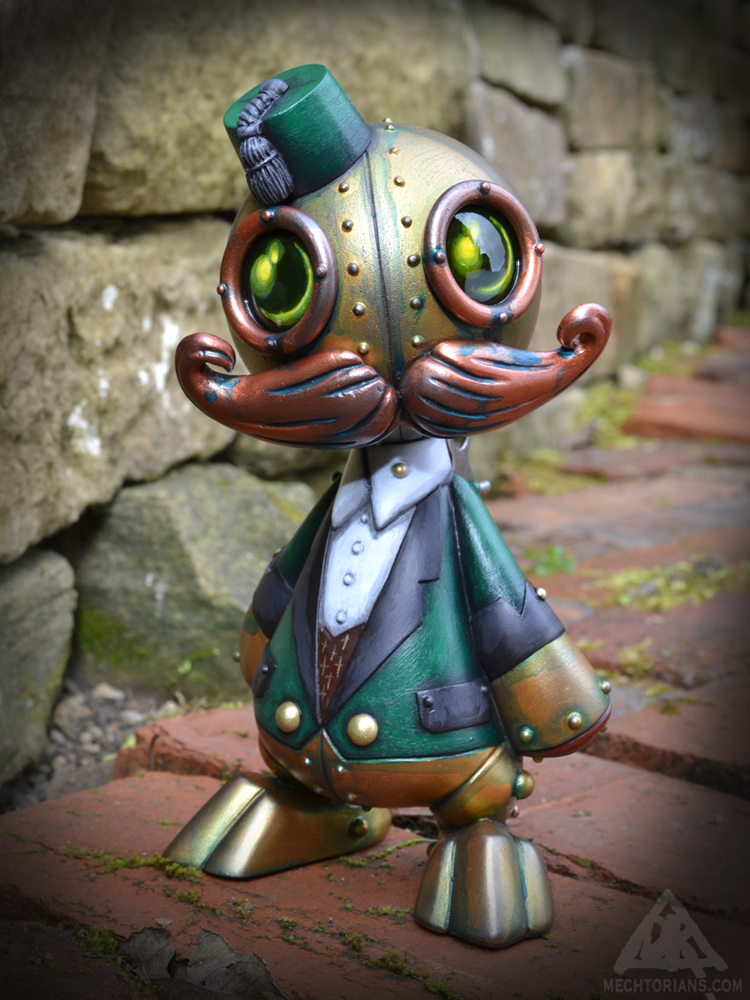 Reggie loves a good starched collar!
The stiffer the better!
So firm it rubs the top layer of paint off his neck and polishes his metal to a shine.
It hurts like hell….
But he also loves a stiff upper lip.
The Body of an Okkle "Skonk" resin toy, Epoxy, Acrylic, Rubber, Lead, Metal Winding Key.
6″ tall.
2019.
Reggie will be available to purchase from my booth at ToyconUK this weekend in London for the special show price of £350