Tall Titfers
A new range of resin mini figures.
Tit for tat – Hat.
Get ahead! Get a hat! In this case literally.
In Mechtoria any object from a building to an item of clothing may in fact be a sentient person with their own opinions and desires.
So putting together a harmonious outfit may take on an entirely different meaning.
For Designer Con I have created a very limited hand painted edition of just 10 pieces of each of the three new Tall Titfer characters.
Each figure comes with a real solid cast metal key.
There is the Teal Topper, Emerald Bowler and Red Fez.
Each will be only $50.
A small number will be available on Preview night.
The rest will be open for sale at the main door time.
Any remaining after the show will be offered online.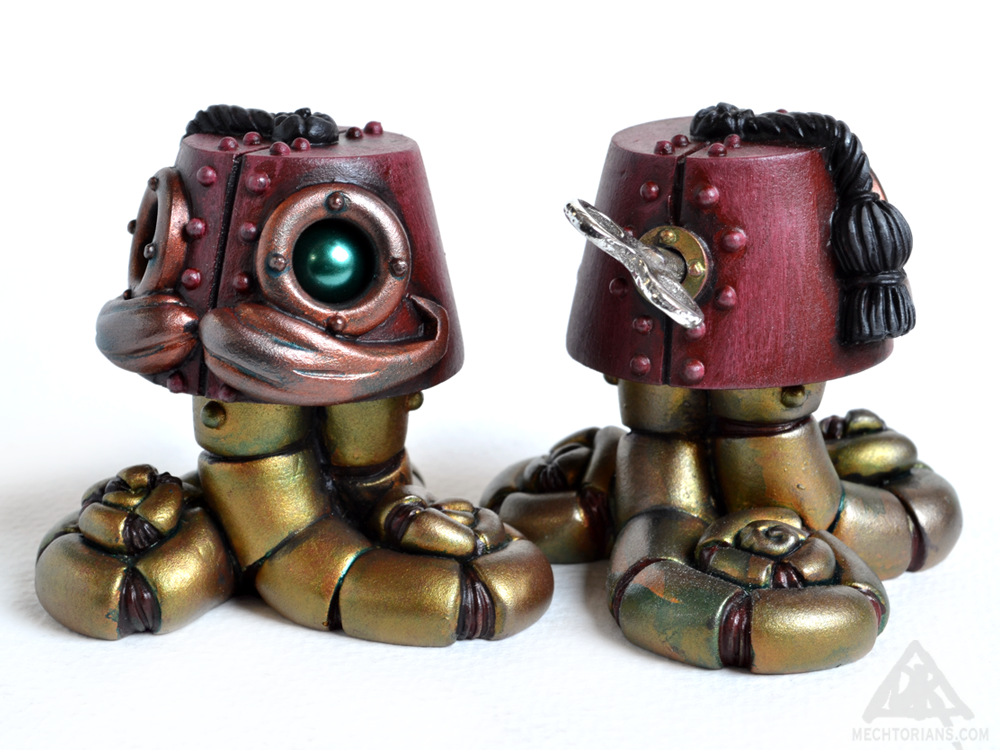 These hat-based characters are also launching at Designer Con with a verdigris Bronze edition of 50 pieces.
Each figure is around 2″ tall and comes boxed.
They will also be available online after the show.