Attack of the Creature from Beyond the Forbidden Island!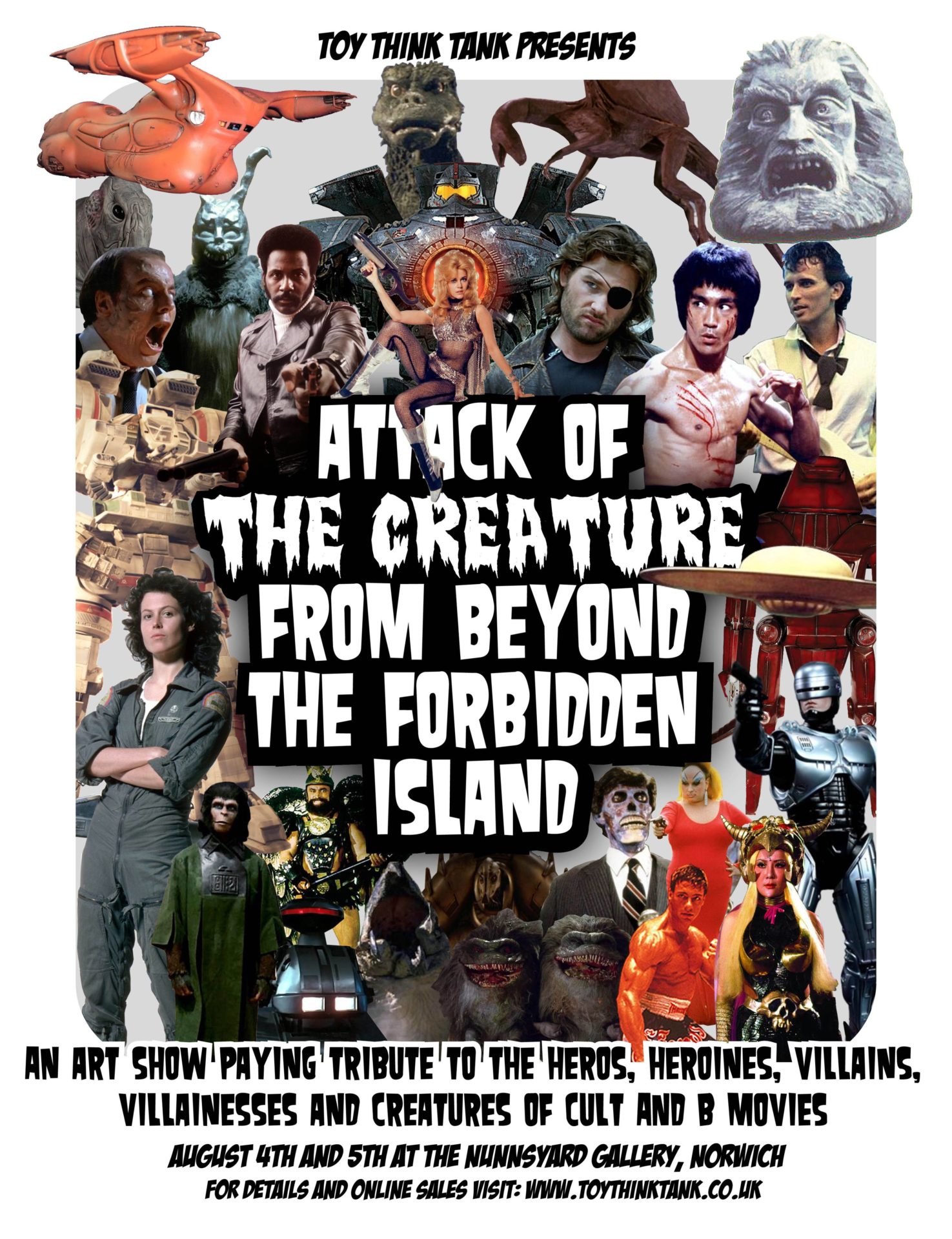 Is a group art show paying tribute to the Heroes, Heroines, Villains, Villainesses and Creatures of Cult & B Movies.
I am super excited to be part of this UK based show inspired by things close to my heart.
Mounted by the new UK company Think Tank it proves that events don't have to happen in London to be cool.
I will have several pieces in the show. Including some new Copper Creeps characters in very limited numbers.
Nunnsyard Gallery
23 – 25 St. Augustines Street
Norwich
NR3 3BY
August 4th & 5th