Toycon 2018 Map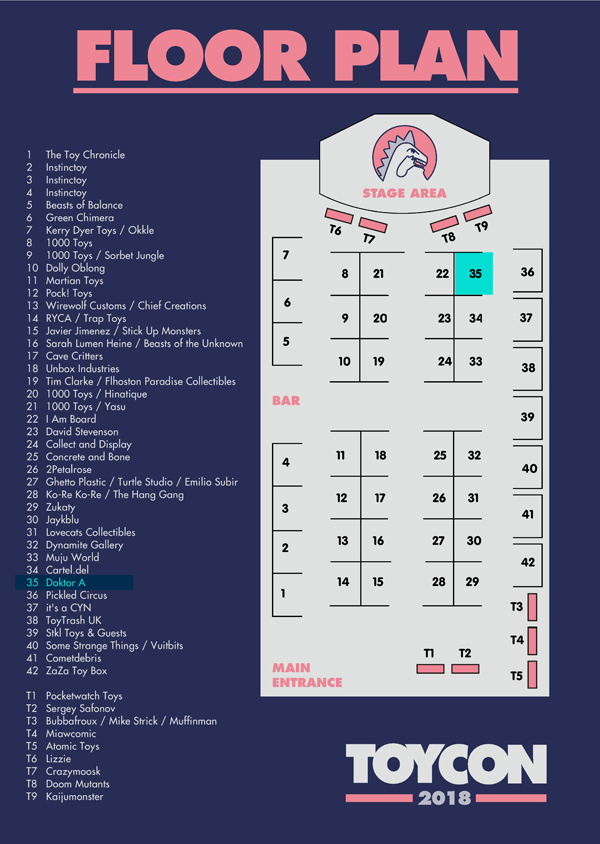 Toycon UK 2018 is coming up fast.
York Hall in Bethnal Green London is the venue on the 7th and 8th of April for the UK's main Art Toy event.
I will be there with a large selection of Mechtorian and Copper Creep toys, AP's, customs, prints and other items.
You can find me at booth number 35. The same spot as last year, down the front by the stage.
Pop over to their website to pick up advanced entry tickets, or take your chance on the door.