The Toy Box: From Pop to Present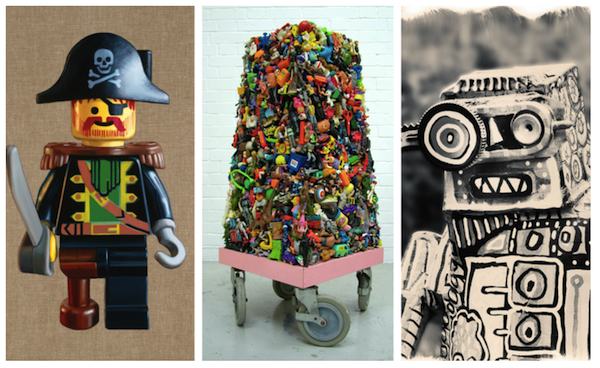 I am very pleased and humbled to announce that I will have a couple of my pieces sitting alongside work by legends in the art world in a new museum exhibition exploring the place of toys within Art.
The Toy Box: From Pop to Present is a new exhibition, exclusive to The Gallery@ The Civic, exploring the use of toys in the world of contemporary art and design. By using British Pop Art of the 1950s and 1960s as a starting point and the movements it inspired, the exhibition will showcase paintings, prints and sculpture from around the world.
The Toy Box also takes a look at how toys have inspired the world of design, including furniture, fashion and even artist design collectable toys, such as Urban Vinyl.
It feature internationally renowned names such as Eduardo Paolozzi, KAWS, Jason Freeny, Jimmy Cauty, Glennray Tutor and Ron English, alongside the best of British contemporary artists and designers.
The Gallery @ The Civic, Hanson Street, Barnsley, UK
29 JULY – 23 SEPTEMBER
Admission FREE. Open Tuesday – Saturday, 10am – 5pm