Toycon Details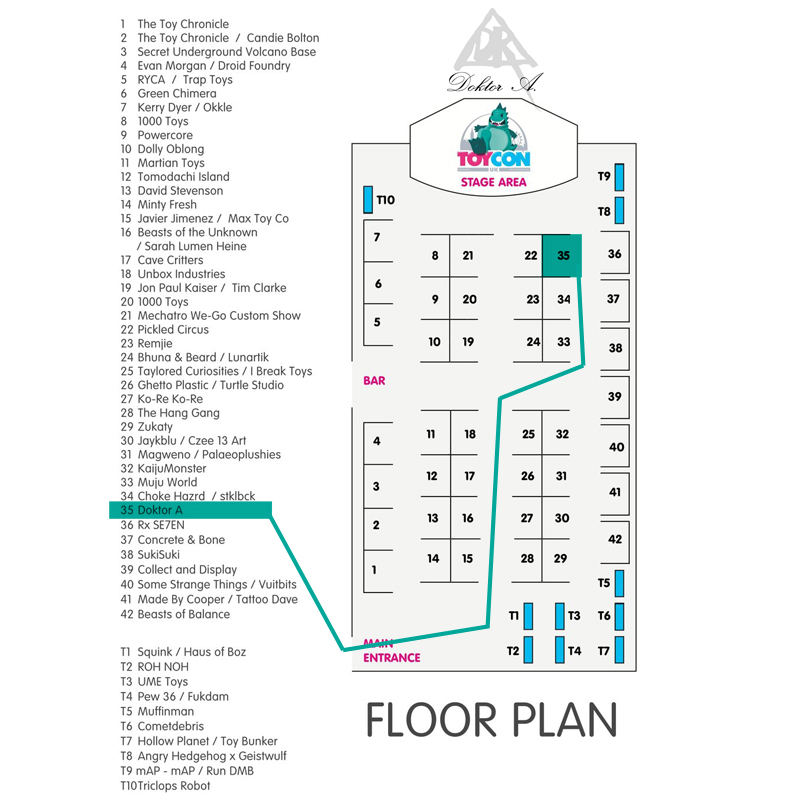 Toycon Uk the main Art Toy convention in the UK is on for its 5th year this weekend ( 29th & 30th April) in Bethnal Green London.
I will be at booth number 35. Down by the stage, the same spot as last year.
The doors open to the public at 11am till 6pm on Saturday. 10am till 5pm on Sunday.
I will be there both days.
Tickets for Saturday have sold out on the website but there will be some available on the door.
Weekend tickets are still available on the website
See my previous posts here on my blog for details of the exclusives and items I will have with me.
Please do drop by and say hello. I will be happy to chat and sketch if it's not too busy.
I should be able to accept credit & debit cards this year too. But cash is always best if possible please.