Designer Con 2016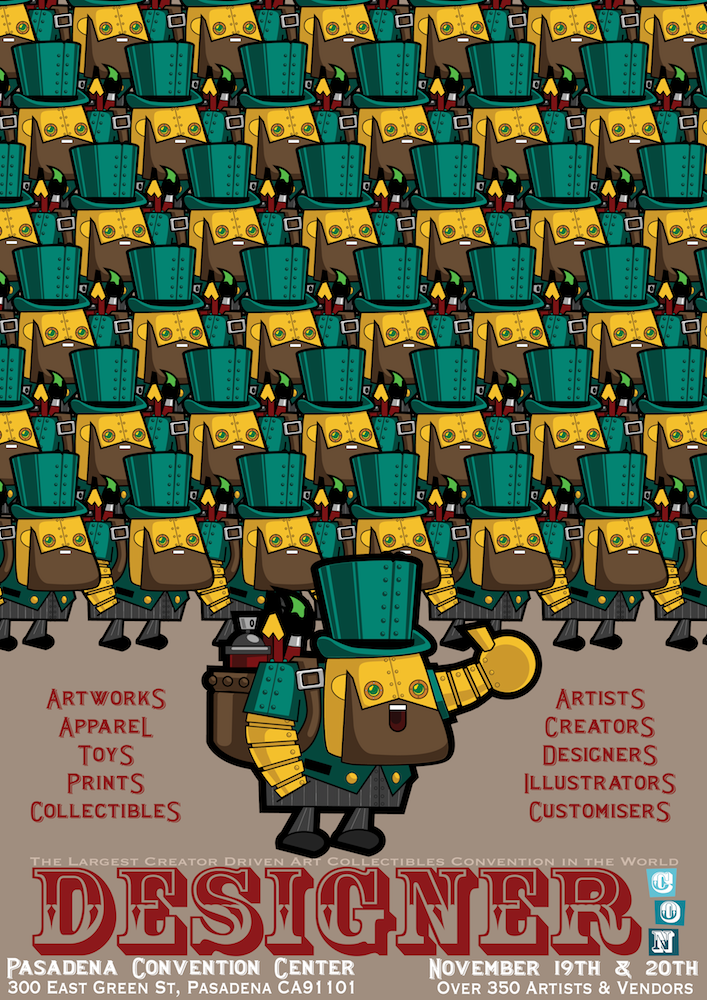 Once again it's time to head to sunny Pasadena for Designer Con, the largest "Art-Toy" and "Art Collectibles" show in the USA. This year there will be over 350 vendors and 150 artists at the show.
I will be there again on booth number 114 right inside the main door of the Ballroom (the same place as last year). This year I will have some unique custom toys available, an expanded range of Copper Creeps, prints, pins and a selection of Mechtorian toys and merchandise.
Please do drop buy and say hello. I will be happy to sign and doodle for you in you bring something along.
This is a two day event on November the 19th and 20th.
Tickets and a helpful interactive floor-plan are available now on their website.
http://www.designercon.com/
I will also be part of their exciting Pin Scavenger Hunt. Visit the six booths involved and purchase a pin from each booth to get the FREE Designer Con pin at the end. Only 100 of each pin are available so don't hang about.
So yes, this does mean a new Mechtorian pin. (see picture below.)