Boglin Custom Show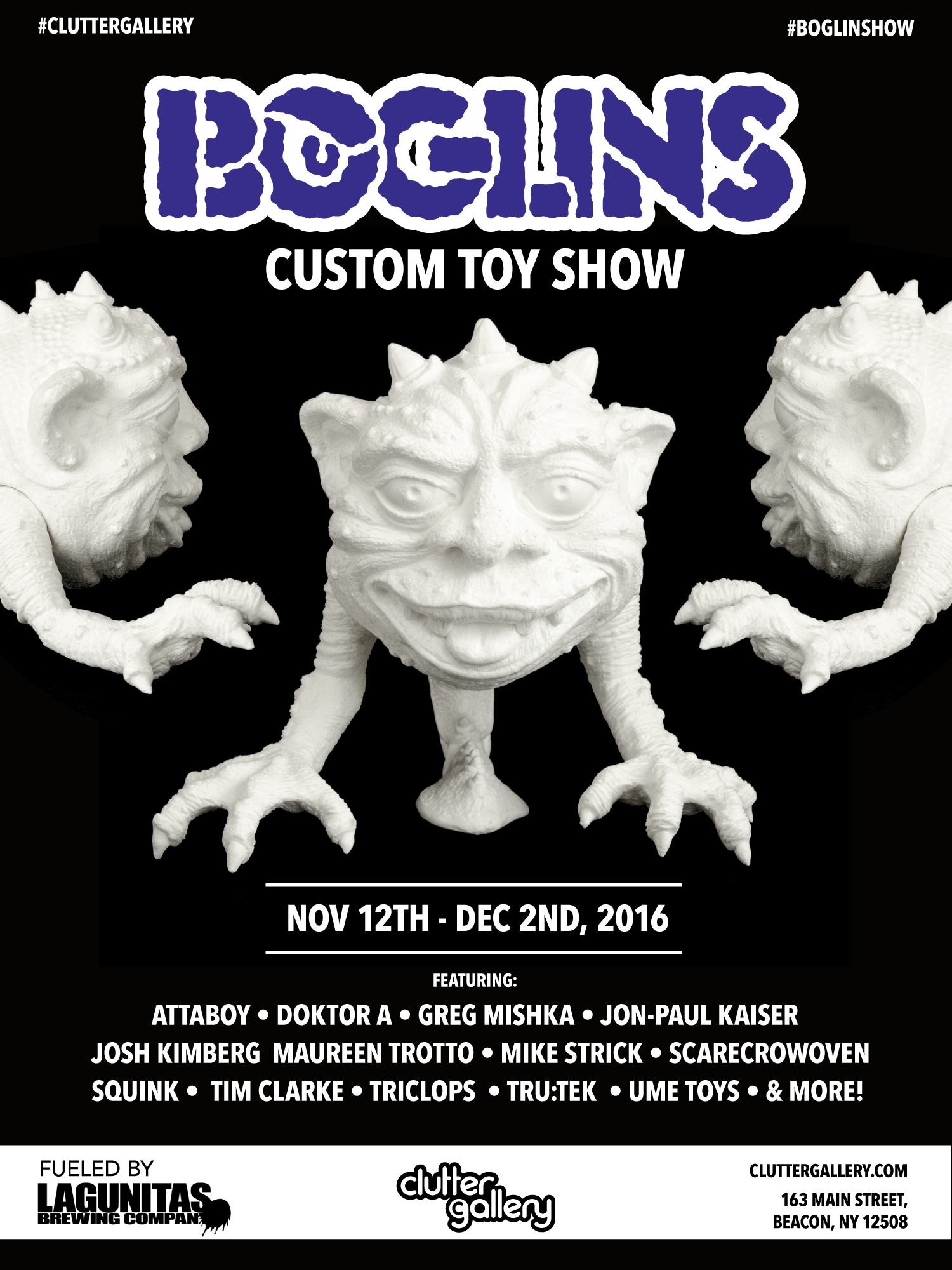 I am pleased to say I was invited to participate in the re-launch of Boglins.
This classic line of 1980's toys has been reworked and reintroduced by Clutter with original creator Tim Clarke.
As someone who worked on the original line of Mini Boglins back then it has been fun revisiting these mischievous little characters and messing with them.
You can see all the artist's versions at the Clutter Gallery from Nov 12th to Dec 2nd. Drop them an email to get on their previews list if you may be interested in making a purchase.