Verdigris Copper Creeps – Martian Toys Exclusives!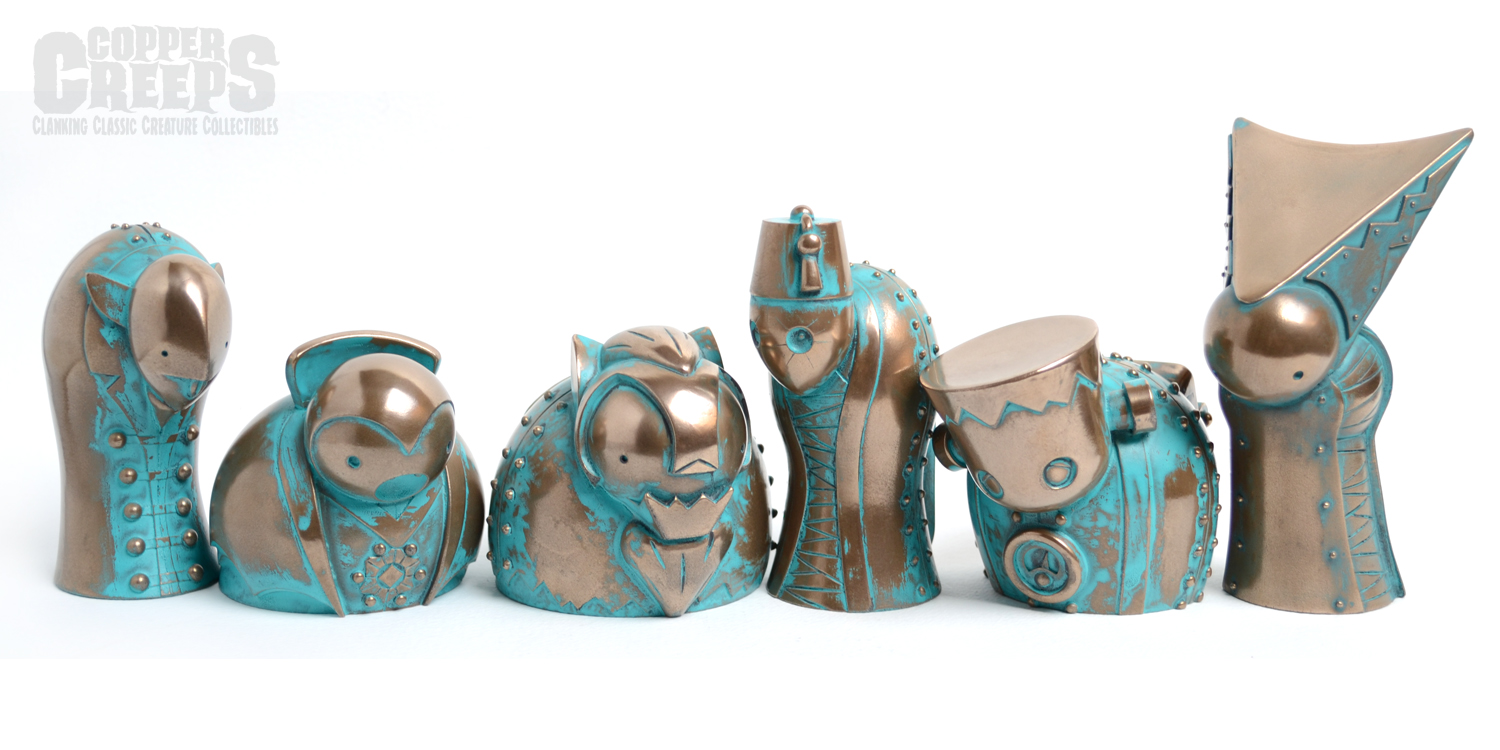 If you are interested in collecting Copper Creeps in an aged Bronze/Verdigris finish then head on over to Martian Toys.
They now stock this finish EXCLUSIVELY! The whole Copper Creeps range is available ONLY from them direct. From their website or from their new store "The Mothership" opening soon in Philadelphia, Pennsylvania. They may also have some available at their booth at New York Comic Con (October 6th – 9th.)
This makes Martian Toys the second store in the USA to carry Copper Creeps.
You can also view and purchase Copper Creeps from 3D Retro in L.A .
And in the UK from V&A, 7 Albert Street, Hebden Bridge, Yorkshire.
And of course direct from CopperCreeps.Com

(If you are a store owner interested in stocking Copper Creeps please contact Doktor A at doktor@mechtorians.com for details.)