Copper Creeps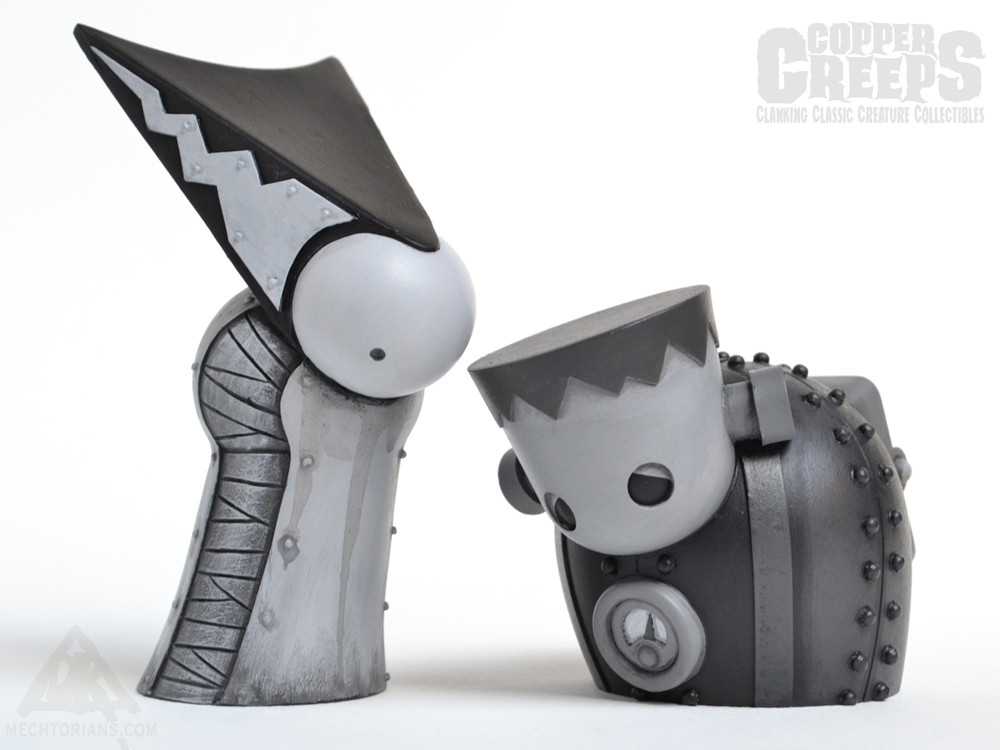 Clanking Classic Creature Collectibles.
Introducing the first pair in a new line of figures from Doktor A.
From the shadowy corners of crumbling castles, abandoned laboratories and forbidden islands crawl a new range of classic monster collectibles with a unique robotic twist.
Copper Creeps are a series of resin figures inspired by famous movie monsters of the past.
Each of these iconic horrors have been re-imagined with a vintage mechanical style.
Standing apart from Doktor A's ongoing Mechtorian world, the new range will be familiar in tone to his existing fans whilst being easily accessible to new collectors.
The first two characters to be released are The Monster and The Bride.
The Monster stands a chunky 3″ tall, with The Bride a slim 4.5″ tall.
Each figure is available at launch in a choice of four different finishes.
Open editions of Brass, Pewter and Verdigris "Cold Cast" polished metal will cost £45 ( $65 ) each.
There will also be the very limited Mono hand painted edition for £90 ( $135 ) each. This is a signed and numbered run of only 20 of each character, individually hand painted by Doktor A.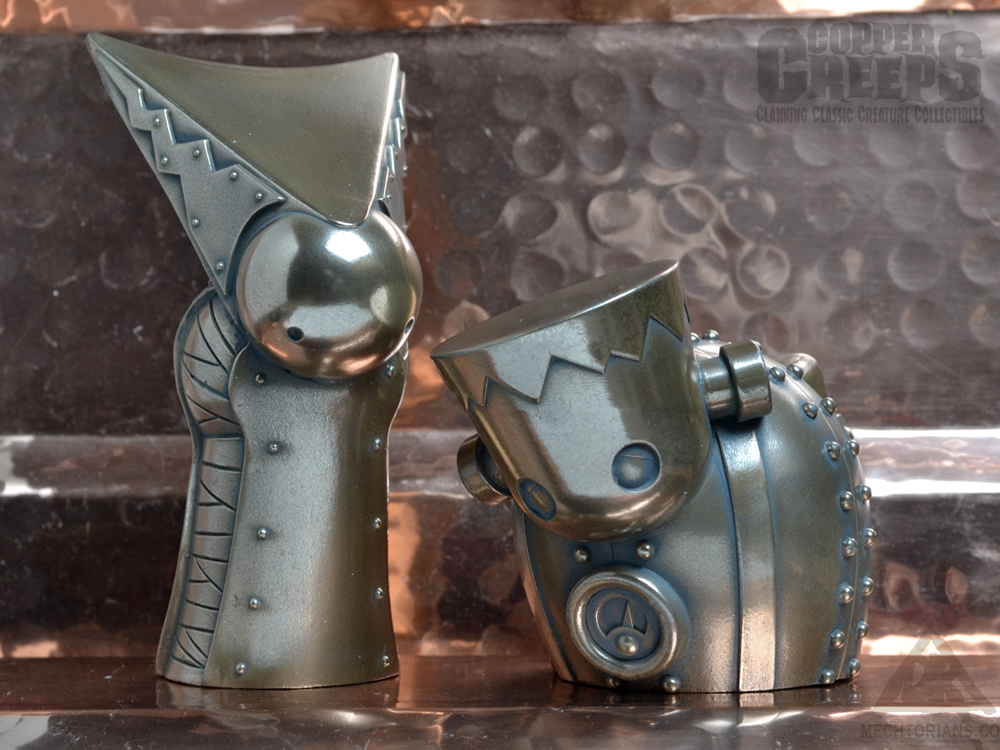 The figures were all designed and sculpted by Doktor A and hand cast and finished in England by Baroque Designs.
They each come separately boxed in a simple package with a striking metal foil label.
Copper Creeps will be available to purchase from my online store from Saturday the 10th October at 6pm UK time. Early customers should have them in hand for Halloween.
We ship worldwide!