Online Shop ; New Name and Renovation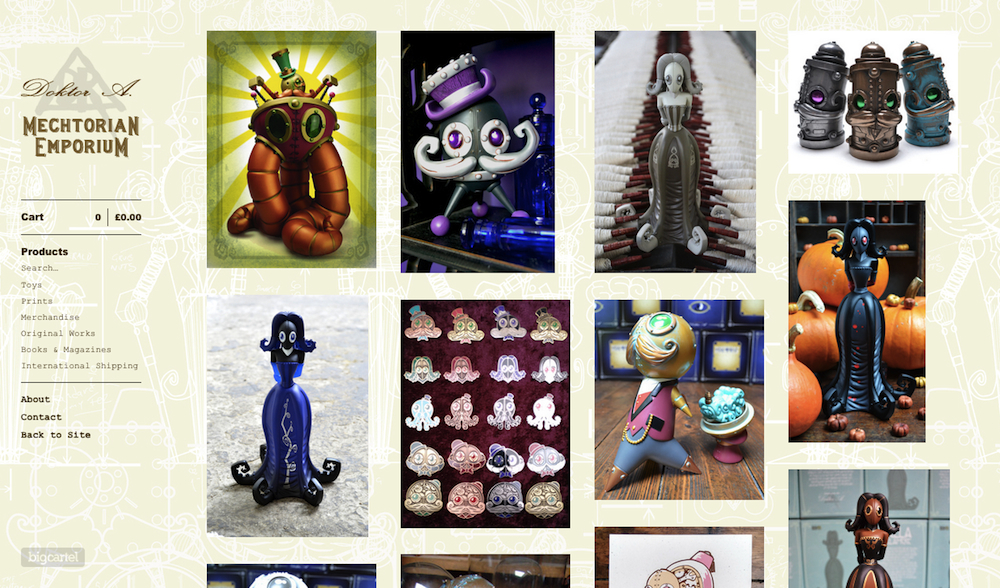 To celebrate the move to it's new permanent web address my online store has had a total makeover.
The freshly renamed "Mechtorian Emporium" is now much more mobile device friendly and offers a wider range of items with more photos and an easier to navigate interface.
Follow Doktor A on Instagram, Ello and Facebook for discount codes for the new store as well as regular tidbits, work in progress shots and updates.
This marks the first phase of the upgrades rolling out for all the Doktor A online resources. Over the next few months expect to see renovated and improved websites and blog.