Stumpy Warburton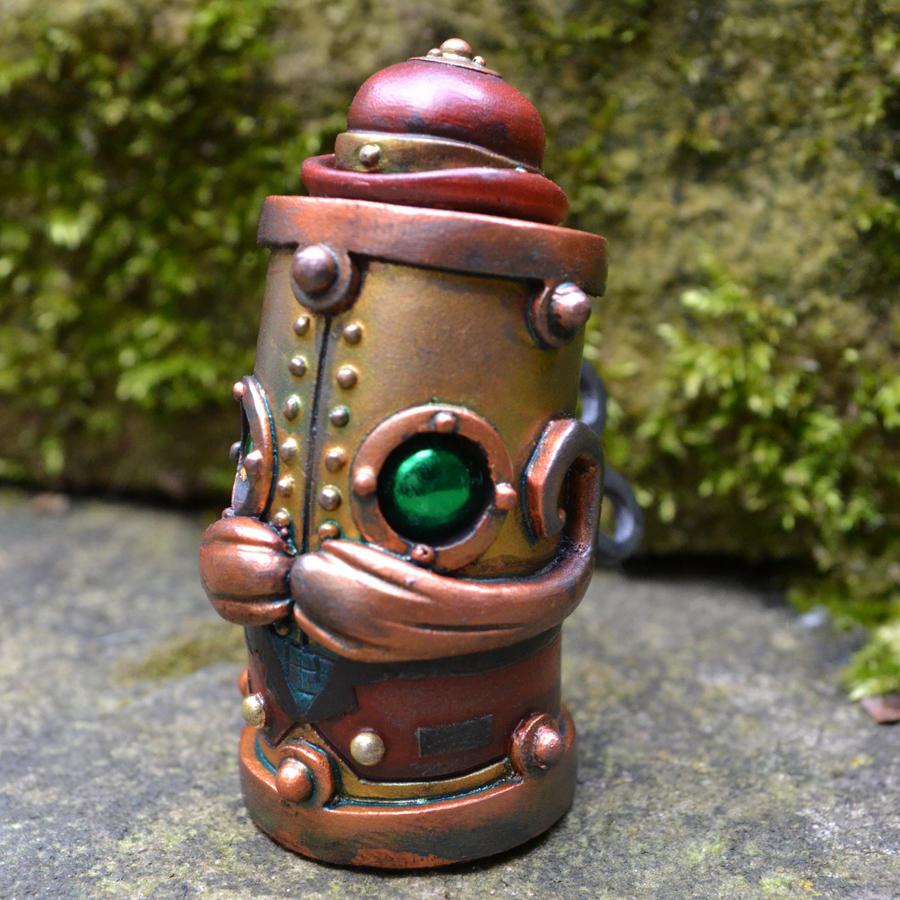 Stumpy Warburton
Proofreader and part time poet, Samuel "Stumpy" Warburton is the founder of the Limbs Can Hold You Back Society.
He is an outgoing, social fellow with ambitions to one day take up hang-gliding.
An all new original Mini Mechtorian resin figure for ToyconUK.
Created entirely by hand by Doktor A this is a true Mechtorian art multiple. Sculpted, molded, cast, finished and painted by the Doktor. Only 10 of these 2″ tall mini-figures were created exclusively for ToyCon UK.
Each of the super limited edition comes signed, numbered and bagged in a header carded pack. Each piece is created to the same level of detail and finish as the Doktor's gallery show pieces. Each is lovingly hand made and thus each piece is unique.
Dont miss your chance to purchase a micro Mechtorian figure every bit as good as his larger cousins. £70 each from Booth number 17 at ToyconUK in London 12th April.