Designer Con 2011 Recap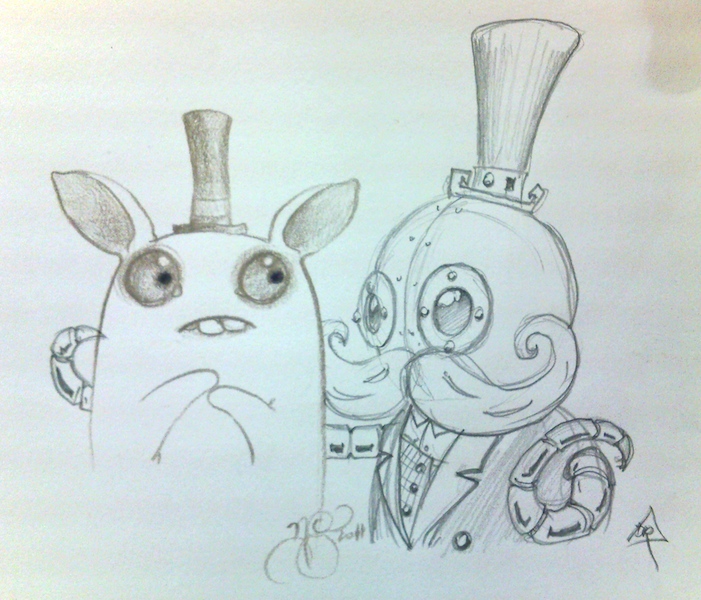 The weekend of the 5th/6th November was spent in (abnormally) not-so-sunny California. A mere 14 hours plane ride for this pasty English fellow.
The reason for the trip? The annual gathering of the art-toy clans at the premier geek event that is Designer Con..
This was my second year in attendence so I had some idea what to expect.
Though the hall at the Pasadena convention centre had now changed to their main room and the booth numbers swelled by about 30%. It was a bigger, brighter and ballsier show that any other in it's previous five year run.
I was stationed this year at the Circus Posterus booth with fellow collective artists Kathie Olivas, Brandt Peters, Chris Ryniak and Amanda Spayd.
(I didnt get much chance to grab photos of my own so I have scalped these off the web. Thanks to Shinji, Brad and George and those others who took them).

This was me and Amanda behind out booth, showing off our Japanese cookies. A lovely gift from awesome collector, store owner and all round splendid fellow Shinji Nakako.
Most of the day was spent vending out megre wares to the friendly masses and doodling endless monsters and robots for anyone who wanted them. The one at the top of this page was a rare collaborative sketch between Amanda and myself for some lucky chap who seemed jolly pleased with it.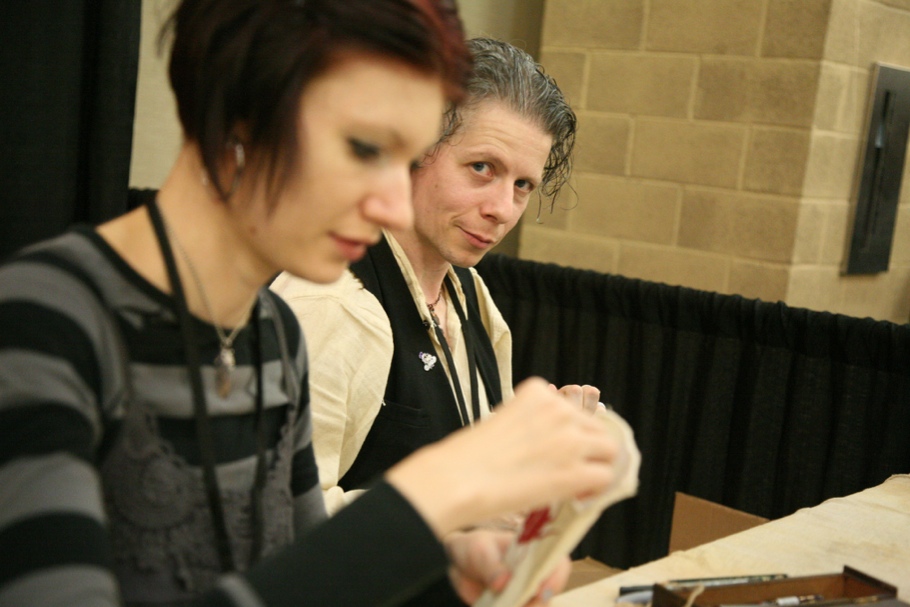 Me and Chris Ryniak were also interviewed in a live web streamed chat show type escapade by the Super Sucklord. You can view the whole 6 hour talkathon via the Toy Break Ustream channel (click on the "LIVE" link ) or just watch our part here (it's around the 2h30 mark). Kathie and Brandt also made it to the couch very near the end of the day.
My "Nocturnal" Humphrey Mooncalf figure was released as a con exclusive by 3D Retro. And I sat for a while at their booth signing them for people who purchased.
I am sure they will have any remaining stock available online in the next few days.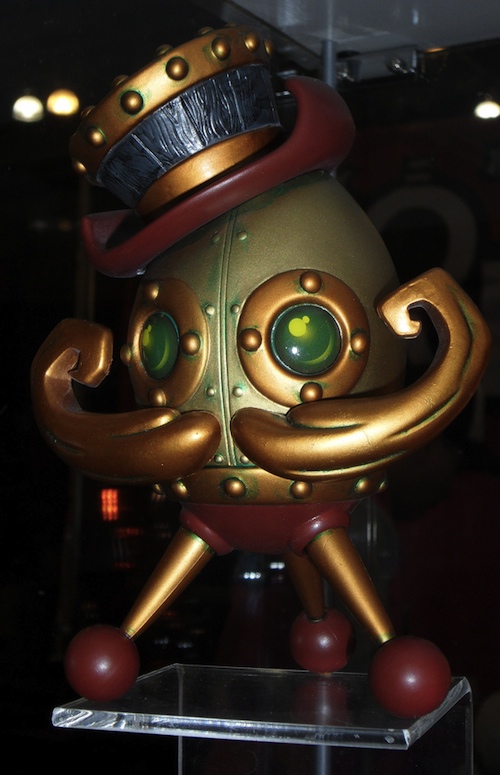 The event also saw the quiet unveiling of my latest production toy venture.
Chester Runcorn is a new 6″ figure to be released by Kuso Vinyl mid next year. They sneekily has secreted one of the prototypes in their display cabinet and we waited to see if anyone would notice. Indeed they did, very quickly!  I was fielding questions about the new arrival all day whilst I believe the poor Kuso booth staff had to fend off offer to purchase the prototype for hours upon end..
And just like that it was all over.
A very fast day indeed, probably amplified by a somewhat jet-lagged brain no doubt. I got to do one full curcuit of the hall this year. Which was 50% more than last year and even picked up a few presents.
If you love toys of the odd handmade or small run veriety. Or designer vinyl and underground art, I can recommend Designer Con as a cracking day out.. The door price is a fraction of SDCC, for a far superior, friendlier and more relaxed convention.
Ayleen and Ben hosted a splendid show this year and I hope to be back in the near future.
The next day was spent wandering the streets of DisneyLand in the rain and sampling its dubious wares with the Circus Posterus crew and some lovely members of the Sideshow Forum there…. I will let the photos speak for themselves..