Yeast Infection
The yeast infection is an online art toy show featuring customised vintage "Pilsbury Doughboy" toys. These 7″ tall vinyl toys here made as part of a promotional campaign in 1971. Now a whole heap of artists from around the globe have done art stuff to them…
Here is mine :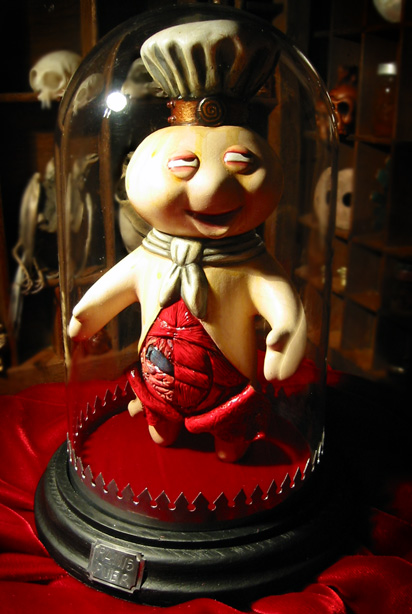 They are are featured on a gallery website here : http://www.blue77gallery.com/shows/yi/
And you can bid on all of the pieces in an online auction run through Ebay starting the 6th of October and running for one week. There should be a live link form the site once they go live.
++++++UPDATE+++++++
The first ones just went live so the rest should follow at intervals of about 15 minutes or so.
Look here for the "shop" view
http://stores.ebay.co.uk/Yeast-Infection-Show